Welcome to Visit C&T at 13th Japan IT Week Autumn in Makuhari Messe, Japan.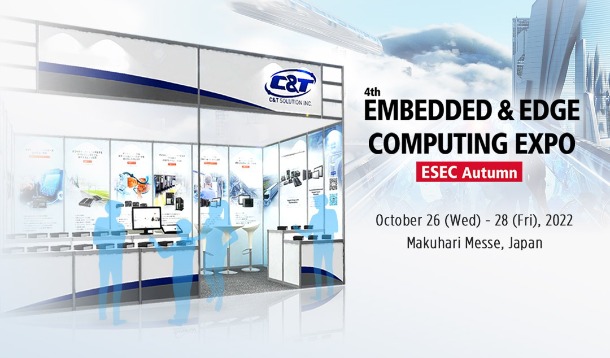 Meet C&T at Japan IT Week Autumn 2022
Event: 13th Japan IT Week Autumn
Date: Oct. 26 (Wed) - 28 (Fri), 2022
Venue: Makuhari Messe, Japan
Address: 2-1, Nakase, Mihama-ku, Chiba-city, 261-8550 Japan
Booth: #19-49



ABOUT JAPAN IT WEEK
AUTUMN2022
Japan IT Week is Japan's leading IT Show in autumn, which consists of 11 specialized shows, 950 exhibitors, and 55,000 expected visitors. The autumn show is regarded as a great platform for showcasing the latest technologies around the world. Japan IT Week Autumn Expo will be located at Makuhari Messe Convention Center on 26-28 October 2022.