Engineered For Rugged And Challenging Deployments
Durable Aluminum Alloy Heatsink for Fanless Cooling

7th Gen Intel® Core™ Mobile-U Processors for Low-Power IoT Panel PCs

Type 304 Stainless Steel Housing for Durable Corrosion Resistance

Industrial M12 Locking I/O Connectors for Water and Dust Resistance

Full IP66 for Harsh Environments

-10 ~ 60°C Wide Operating Temperature

Toughest Multi-Touch Technology and 7H Surface Glass Hardness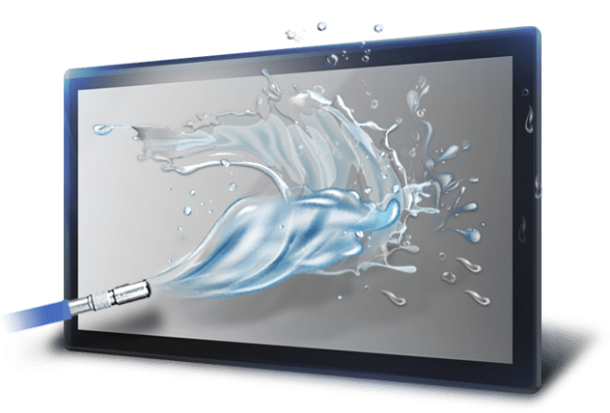 IP66 Water, Dust And Humidity Resistance
IP66-rated technology withstands aggressive exposure to water and fine pollutants in environments where these conditions are commonplace. The sealed dust-tight enclosure of the waterproof touchscreen computer is designed to resist powerful water jets from any direction, preserving the sensitive components within. IP66 protection shields hardware deployed to drenched and dusty conditions, or subjected to frequent washdowns.
As Industry 4.0 plunges processing hardware deeper into wet, rugged environments, the WIO series sets the high-water mark for waterproof touchscreen computers. This All-In-One rugged panel pc is deployable for applications in surface and underground mining, heavy industrial HMI, manufacturing, smart city, and smart agriculture.

Fanless & Cable-Free Design

Dust-Proof Enclosure

Full IP66 Protection

Built-in Speaker
Fanless Design Extends Panel PC Lifetime
The WIO Waterproof Touchscreen Computer employs C&T's alternative cooling heatsink architecture, eliminating a chief failure point in compute hardware: the fan. Heat-expelling chassis fins efficiently regulate the temperature of the internal components while omitting ventilation that could admit contaminants. The passive heat-dispersion technology lends added reliability in severe environments.
High Performance 7th Gen Intel® Core™ Mobile-U Processors
Concentrated power from Intel® Core™ processors delivers better application performance for heavier workloads. Edge deployments needing increased computing capabilities benefit from the higher output and optimization that Mobile-U processors provide.
Dual-Core CPU with 2.60 to 3.50GHz Frequency Range

15W Thermal Design Power

Intel HD Graphics 620 for Ultra HD quality

PCIe 3.0 Expansion support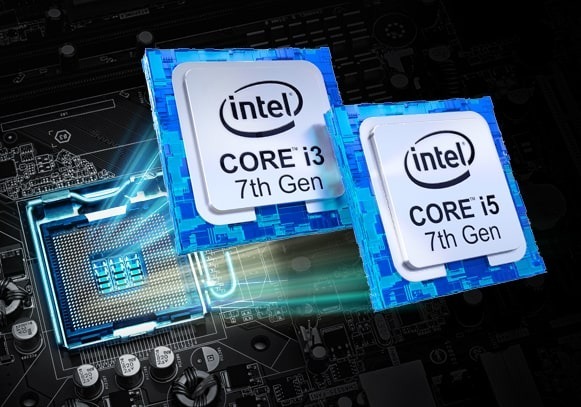 Exceptional Scratch Resistance
Wear and tear on display glass can dull, obscure and distort images on industrial panel PCs, reducing their utility and lifespan. The WIO Waterproof Touchscreen Computer features 7H hardness glass that resists cracks, nicks and scratches from tools, debris and sand.
Resilient, Responsive Touch Technology
The industrial-grade touchscreen enables intuitive system interaction amid challenging deployments.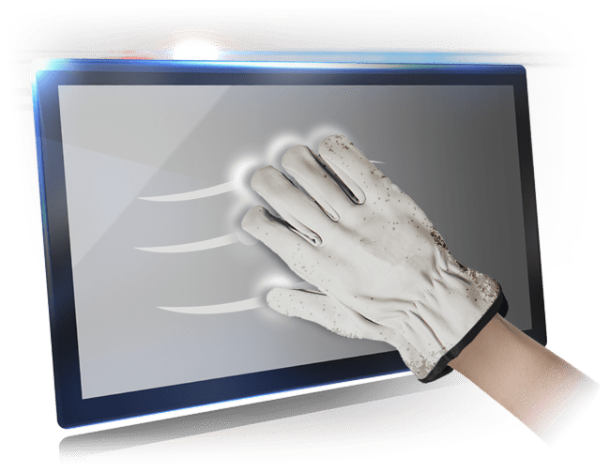 High-Resolution Solution For Challenging Environments
Smart Agriculture

Growing and processing centers rely heavily on data to better tend crops and automate operations. Deploying a waterproof touchscreen computer in the farming environment provides workers a dependable compute solution without concern for heavy water, chemical and dirt exposure.

Digital Mines

Mining has become connected and automated to better protect engineers, the environment and stakeholders' ROI. Waterproof touchscreen computers bring advanced compute power deep into the earth to enable remote mining operations and automate processes from groundbreaking to site closure.

Livestock Management

Livestock farmers require IoT technology for better record keeping, organizing and analyzing herd data, and RFID scanning. Waterproof touchscreen computers can sustain repeated impacts, temperature extremes, feed dust exposure, animal waste contact and heavy water sprays.