BCO-1000
C&T Basic Fanless Embedded Systems are designed for entry-level applications and basic needs. The BCO series can oversee connected devices and manage the collection, storage, and transmission of sensor data, and is capable of distilling unexplored value in data. It is not only robust and can withstand dust, shock, and vibration, but also can suitable for industrial automation, industrial control, kiosk & retail, and digital signage (without high demand in graphics).
Ultra-Compact, Cost-Effective, And Low-Power Consumption
C&T's BCO-1000 series of fanless mini pcs are designed for low-power IoT processing and edge-level data telemetry. Both cost competitive and tested for industrial grade use cases, the BCO-1000 fanless mini pcs are perfect for IoT deployments in space- constrained environments.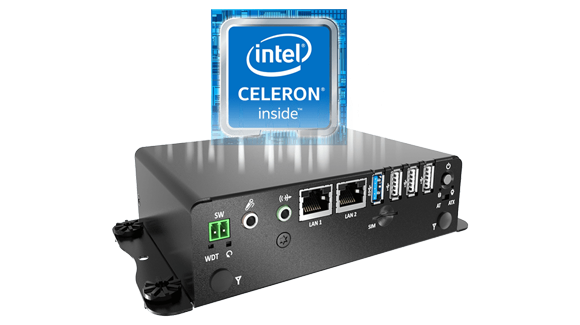 Power-Efficient Embedded Computing
Designed with Intel® Celeron® Quad Core J1900 Processor, the BCO-1000 Series fanless mini pcs offer both excellent performance and energy efficiency. This quad-core processor is popular among many embedded computing deployments for its processing performance and power friendly SoC design. With a 2.0 GHz clock speed and TDP rating of 10 Watts, the Intel® Celeron® J1900 Processor powers the core for the BCO-1000 Series fanless mini pcs.
The minimalistic design approach is created to keep the most essential I/O for IoT gateways and low-power embedded computing. These fanless mini computers offer a small foot print design that aims for optimal space conservation and ease of deployment in many industrial use cases. These fanless mini pcs are pack a punch in embedded performance in its small form factor size that can rest on the palm of a hand.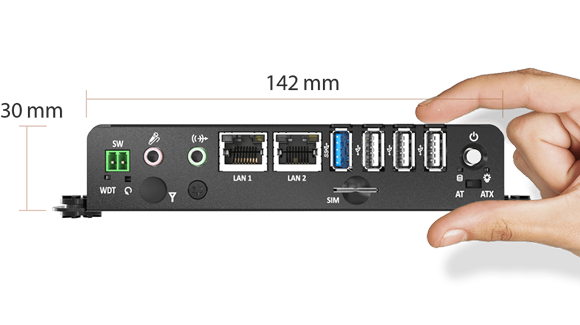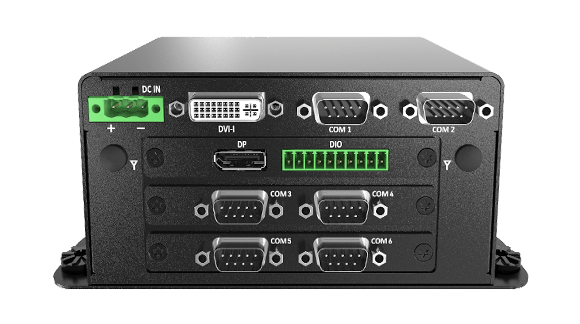 Rich I/O Options For Workload Consolidation
The BCO-1000 Series has rich I/O features including USB, COM, Gigabit LAN, DVI-I and digital I/O ports that cater to a wide range of industrial, embedded and edge computing deployments.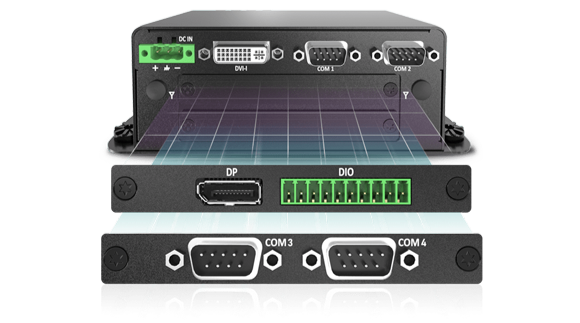 I/O Flexibility Enabled By Unique Modular Design
These fanless mini pcs offer a modular design that provides I/O flexibility and IoT scalability. System integrators can leverage a wide-range of daughterboard modules that can be configurable to achieve maximum I/O support in many embedded computing applications.

Tested And Validated For Industrial Conditions
The BCO-100 Series fanless mini pcs are different than other small form factor machines because of its proven durability in harsh industrial use cases. These fanless mini pcs endure strict testing and validation assurance to ensure mission-critical reliability in the most complex embedded computing applications.
Wide operating temperature range ( -20°C to 50°C)

Wide voltage range of DC power input (9V to 30V)

5 Grms vibration and 50G shock tested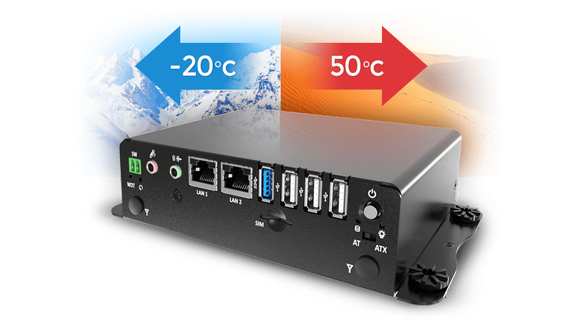 Successful Deployment Applications For Industrial Fanless Mini PCs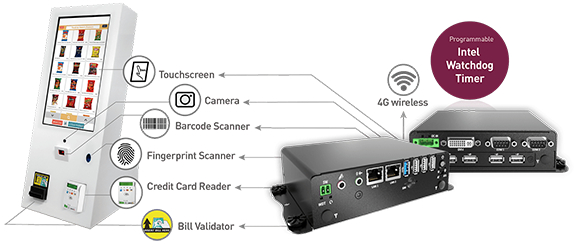 Micro Market And Vending Machine Kiosk
Learn how C&T's industrial fanless mini pc (BCO-1010) was deployed for an interactive Kiosk in handling different peripherals: control the touch screen, security webcam, fingerprint reader, cash bill reader, credit card scanner, barcode scanner, and a keyboard/mouse for troubleshooting.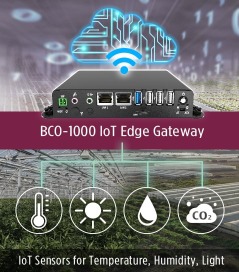 Rugged IoT Edge Computers Generate Real-Time Analytics For Smart Agriculture And Cannabis Tech
Maximize yield and drive better return on investments with BCO-1000 Edge Gateway. Improve growth through operating effiency and provide deeper insights to manage quality control for commercial crops. Edyza's high-density IoT sensors deliver precise data metrics, offers valuable information for plant health monitoring.