Ultra-Compact, Flexible and Reliable for Industrial IoT
BCO-2000 series of fanless mini computer pack incredible performance, I/O flexibility, and powerful processing in a palm-sized, form factor. Based on C&T's industrial-grade 3.5" motherboard, the BCO-2000 Series fanless mini computers provide multi-core processing, memory, storage, and feature essential connectivity options. A key differentiation of the BCO-2000 series fanless mini computers is the rich I/O expansion options in such a compact form, which satisfy the market demands for high-performance, flexible rugged mini PCs in space-constrained IoT deployments. These rugged mini computers are ideal for applications ranging from manufacturing and machine automation, security and surveillance, outdoor kiosk and retail, and IoT gateways for edge data connectivity and telemetry.

Connectivity

-20°C to 60°C

Modular I/O Options

Small in Size World Class Certifications. World-Class Products
Edge deployments applications are often exposed to harsh industrial and environmental conditions, demanding mission-critical operational reliability. UL (Underwriter Laboratories) certifications provide an added layer of assurance and peace of mind for end users seeking an edge computing solution that has undergone thorough testing and validation for safety and standard compliance. C&T, a leader in rugged edge computing, provides a complete UL certification for our hardened and rugged portfolio of industrial computers for enhanced safety and quality.
Power Efficient Mobile-U Processors
The BCO-2000 Series Fanless Mini PC supports Intel's 8th Generation Core® i3 and 8th Generation Core® i5 Processors, delivering multi-core processing power in a compact size that meets the rising demands for faster processing in space-constrained IoT deployments.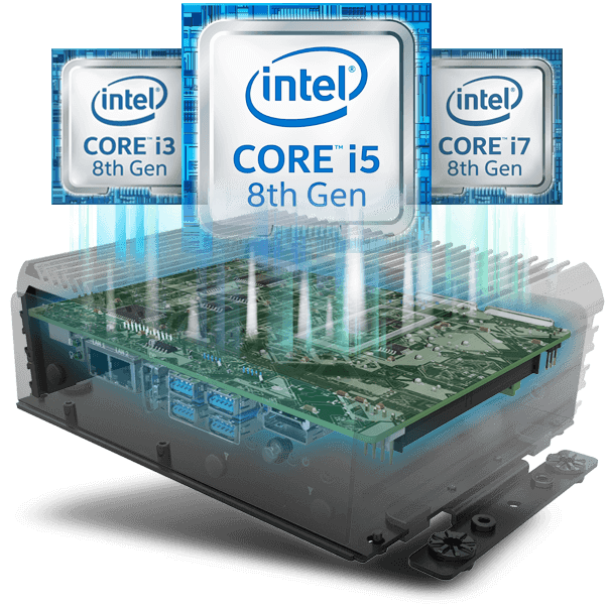 Comprehensive I/O Kits For Custom Expandability
The BCO-2000 Series break the limits of fixed I/O on typical fanless mini PCs by offering comprehensive, ready-to-buy I/O kits for maximized deployment flexibility.

Power-Efficient Processing, Memory, Storage, and Connectivity for IoT
Supports 8th Gen. Intel® Mobile-U Processors to run industrial tasks with lower-power consumption, enabling more incredible performance in a smaller package

Up to 32GB DDR4 Memory for better multitasking

Internal 2.5" SSD Drive Tray for data collection and storage

Dual Independent Display by DisplayPort and HDMI (Optional)

Wired and Wireless Connectvity in GbE, 4G/LTE, and Wifi 6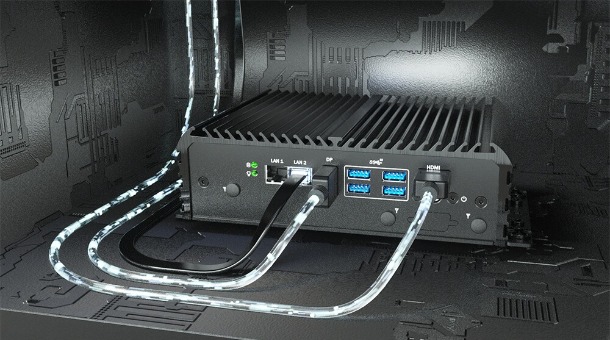 Based on C&T's Industrial-grade 3.5" motherboard, the BCO-2000 Series are ultra-compact–that literally fit in the palm of a hand–without sacrificing the flexibility in I/O expansion that is often required for IoT scalable sensor connectivity.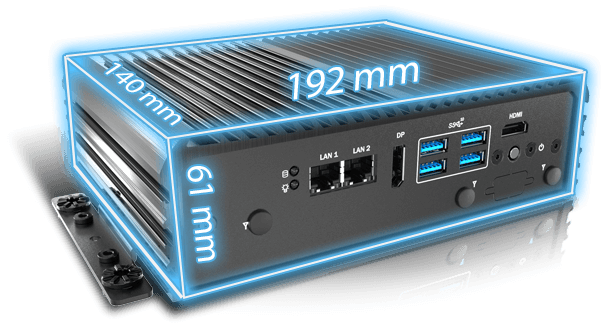 Wireless Connectivity for Remote Deployments
The BCO-2000 Series are built with multiple wireless connectivity options necessary for remote and mobile deployments, which include Bluetooth, WiFi and 4G/LTE that enable connections with a variety of industrial IoT devices.
TPM 2.0 Security
The BCO-2000 Series is equipped with TPM 2.0 to safeguard the device, data, and transmissions from malicious actors. TPM 2.0 is an advanced crypto-processor that offers hardware-based protection that is tamper-resistant.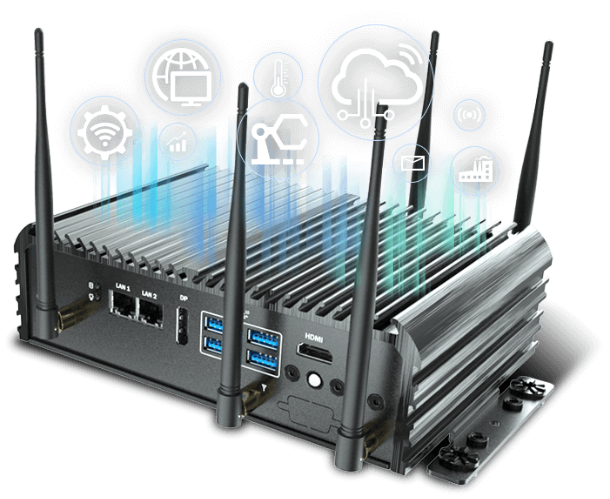 BCO-2000 Series Fanless Mini Embedded Computer Applications
Machine Automation

Kiosk & Retail

Factory Automation