Edge AI Acceleration With Hailo-8™ M.2 Modules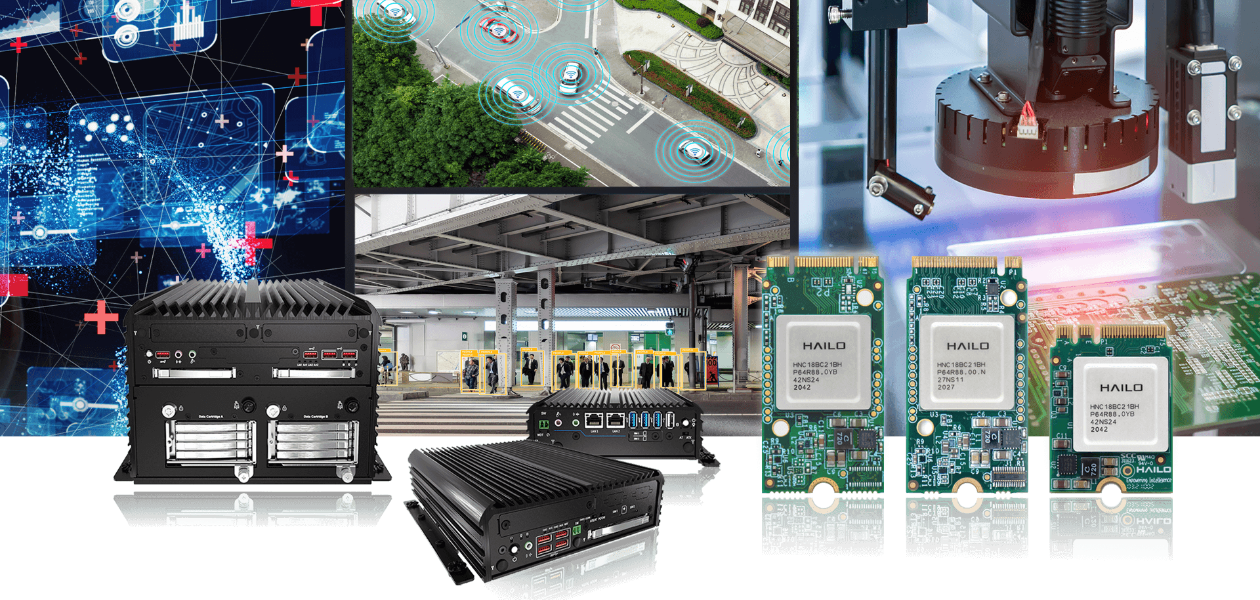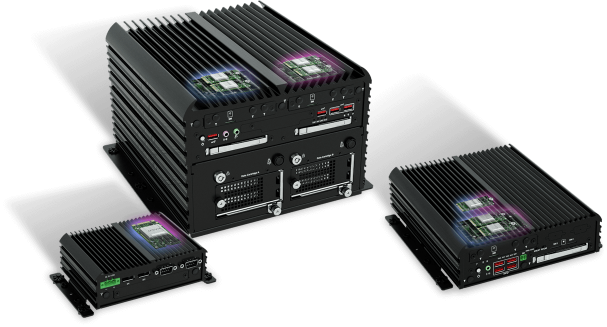 C&T is part of Hailo's hardware partner ecosystem that enables technology leaders to bring advanced deep learning capabilities to a variety of edge computers with domain-specific performance acceleration. C&T has tested, validated, and benchmarked Hailo-8™ M.2 Modules in our rugged edge computers.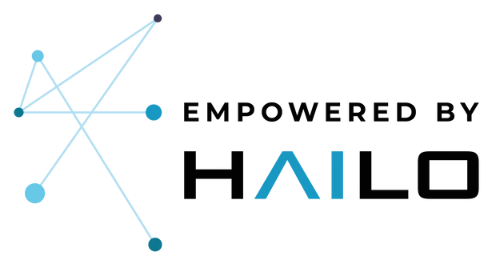 Modular EDGEBoost I/Os: Scalable AI Modules
Our EDGEBoost I/O Modules are purpose-built to support Hailo-8 acceleration modules for maximum Edge AI performance. C&T's modular and rugged design enables seamless compatibility with our rugged edge computers for ultimate scalability.
Seamless integration, scalability, and compatibility with EDGEboost I/O Modules
Ruggedized and Passive Cooling design for harsh environments
Scalable up to 4x Hailo AI Accelerators - 104 TOPS
Industry-leading performance and number of Hailo-8 modules
High-Speed PCIe for low-latency and fast performance.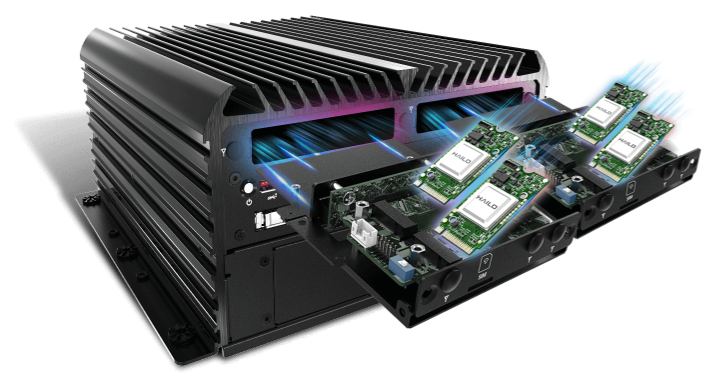 RCO Series: Compatible With Hailo-8™ M.2 AI Accelerators
C&T's flagship line of industrial computers seamlessly integrates Hailo-8 AI Accelerators to enable real-time AI inferencing at the rugged edge. This line of industrial computers, the RCO series, is purpose-built with EDGEBoost technologies to deliver tailored edge computing solutions for high specification Industry 4.0 applications.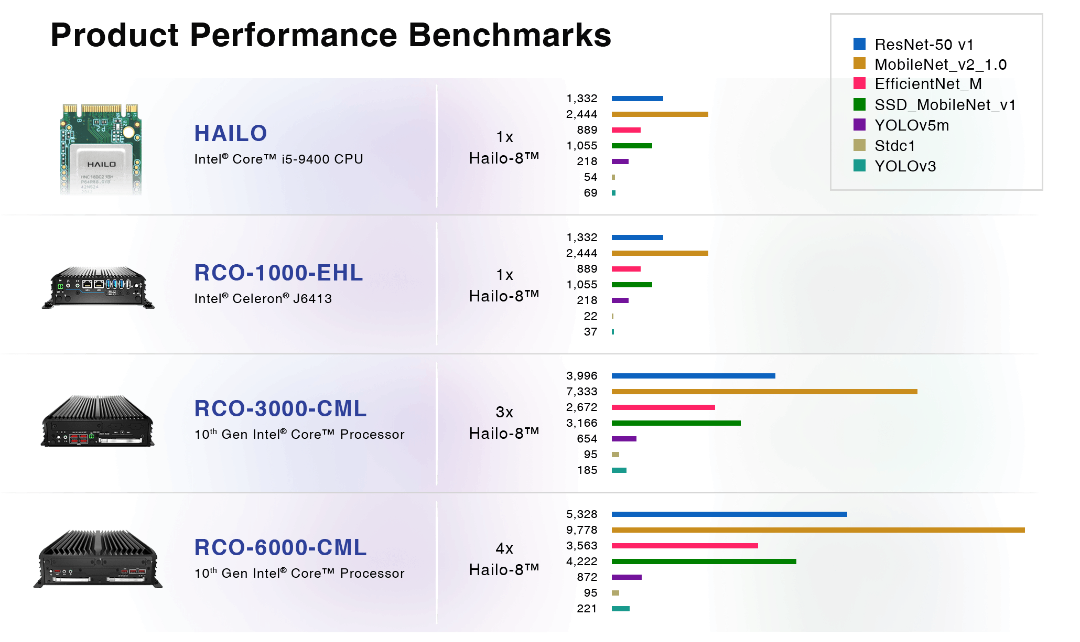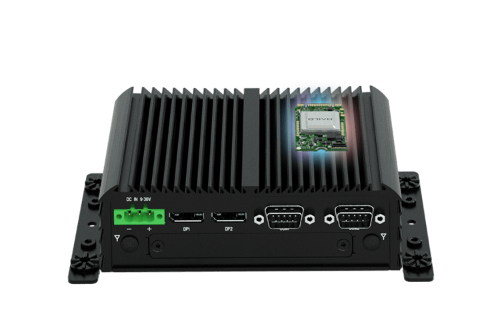 RCO-1000-EHL Ultra-Compact Mini Computer
Palm-sized industrial computer for extremely space-constrained deployments.
Supports 1x Hailo-8™ M.2 AI Accelerator (26 TOPS)
On-board (1x M.2 B-Key, PCIe x1)
RCO-3000-CML Small Form Factor Computer
Multi-core processing with minimal footprint for space-limited edge AI deployments.
Scalable up to 3x Hailo-8™ M.2 AI Accelerators (78 TOPS)
On-board (1x M.2 B-Key, PCIe x2)
EDGEBoost I/O Module (2x M.2 B-Key, PCIe x2)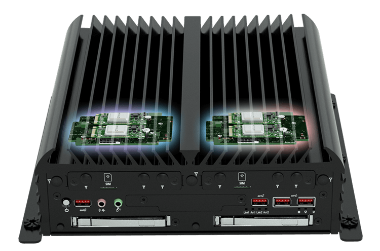 RCO-6000-CML AI Edge Inference Computer
Utilizes modular EDGEBoost Nodes with GPU and NVMe acceleration for maximized edge performance.
Scalable up to 4x Hailo-8™ M.2 AI Accelerators (104 TOPS)
2x EDGEBoost I/O Modules (2x M.2 B-Key, PCIe x2)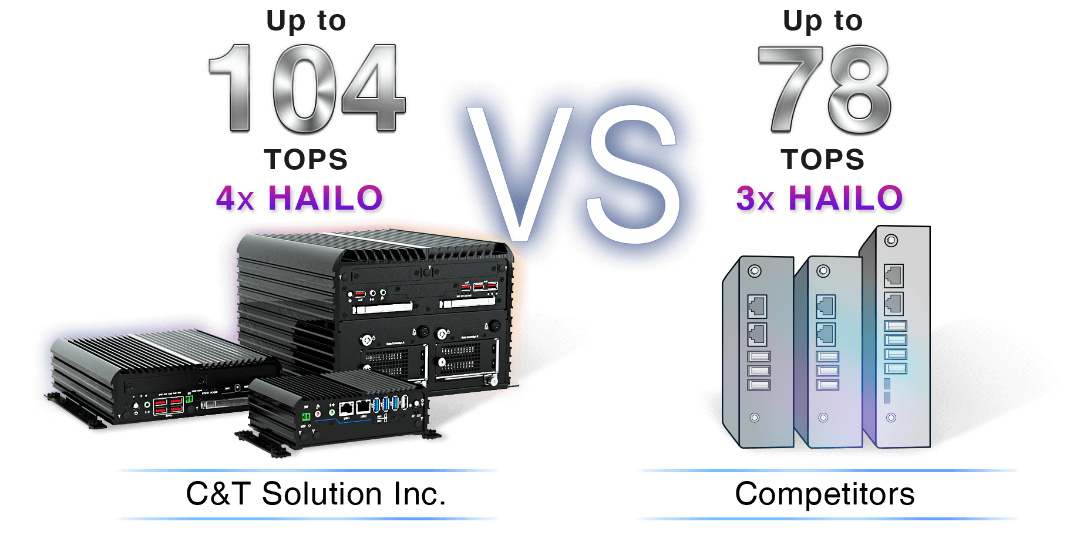 Benefits Of Hailo-8™ M.2 AI Acceleration Modules
Achieve accurate real-time edge AI operations without having size, power, or temperature constraints. The Hailo-8™ M.2 AI accelerators deliver enterprise-grade performance with 26 tera operations per second (TOPS) while operating at an efficient 2.5W. Each Hailo-8™ AI accelerator offers unmatched scalability with 100% utilization rates and linear performance stacking.
Real-time AI Inferencing with 26 TOPS
2.5W Power Efficiency
Fast time-to-market with standard M.2 form factor
Scalable with linear performance stacking
Support for standard AI frameworks
Edge AI Inferencing Deployment Applications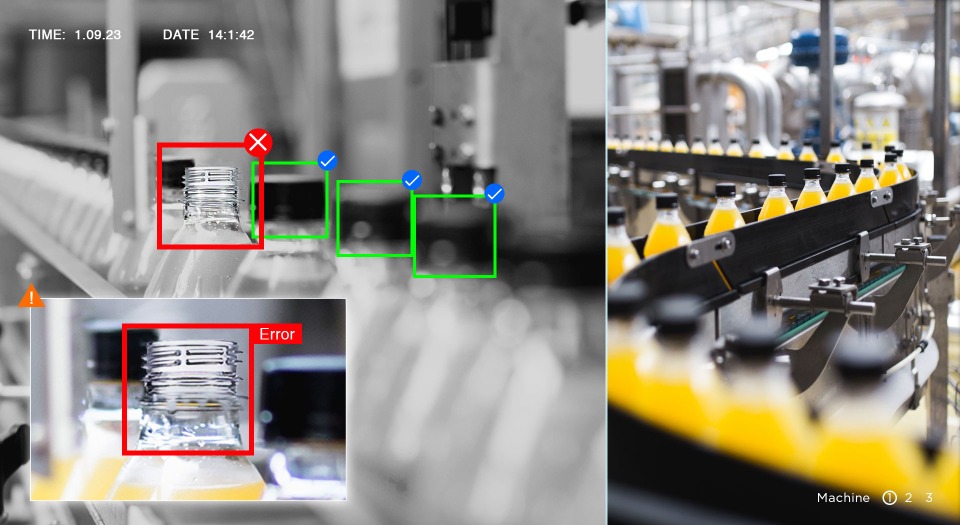 Increase production line efficiencies with AI-powered defect detection. Accurately identify and remove defected components, eliminating risk of human error. Minimize downtime with optimized maintenance strategies using predictive maintenance.
Automated Quality Control: rapidly inspect and detect defective components
Predictive Maintenance: monitor and ensure equipment operability with optimized maintenance planning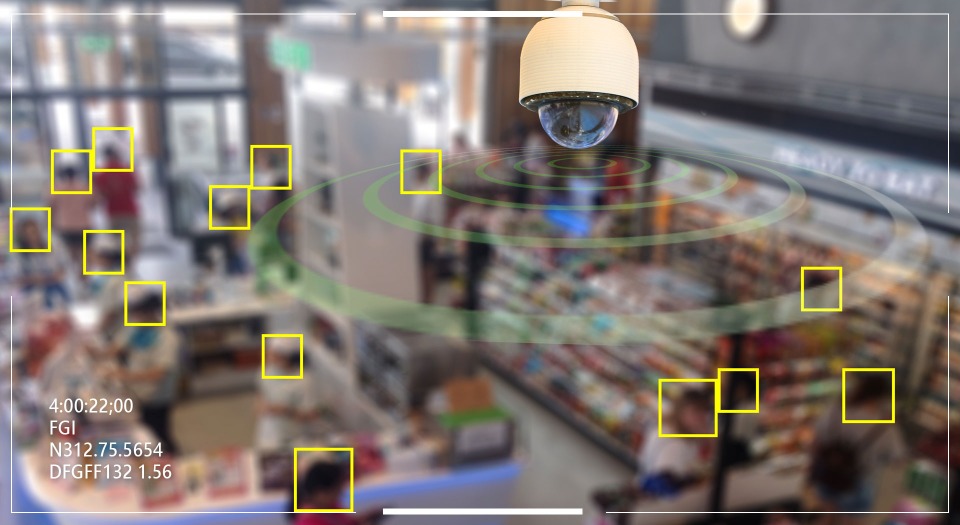 24/7 monitoring and surveying critical sites to alert dispatch of early stages of potential hazards. Significantly amplifying effectiveness, productivity, and overall premise safety.
Hazard Detection: identify initial stages of hazards and alert dispatch
Safety Monitoring: ensuring safety standards and protocols are met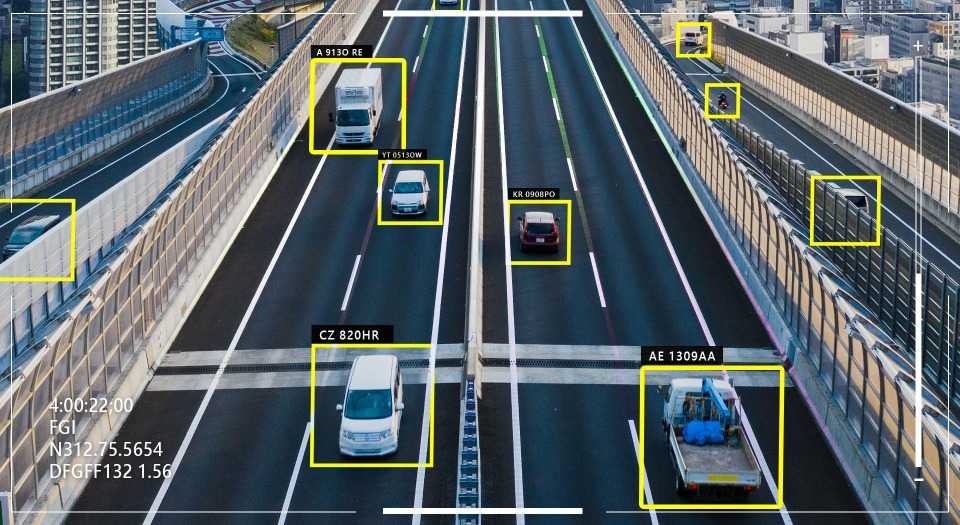 Analyze and record traffic patterns for effective data-driven traffic control. Modernize tolling systems to allow for convenient non-stop highway tolling and web payment.
Real-time Telematics: accurate vehicle positioning data for traffic control and analysis
Automated Tolling: capture vehicle identification on highways
FAQ
What is M.2 AI Acceleration?
M.2 AI Acceleration is a domain-specific architecture specifically to process AI workloads. M.2 is the form factor and how the processor is integrated into C&T's rugged edge computers.
How are AI Accelerators used for industrial applications?
AI Accelerators efficiently processes data-intensive AI workloads with low-power consumption and within a compact form factor. This allows AI Accelerators to power AI algorithms, like machine/computer vision, in confined industrial spaces and provide seamless scalability for even greater workloads.
Are M.2 AI Acceleration Modules industrial-grade or ruggedized?
M.2 AI Acceleration Modules such as the Hailo-8 have a wide operating temperature range to be implemented into industrial computers and confidently process AI workloads in harsh industrial environments. C&T has developed EDGEBoost I/O Modules for seamless integration and dedicated heatsinks for the Hailo-8.
How are M.2 AI Accelerators supported into C&T's rugged edge computers?
M.2 AI Accelerators are installed onto the on-board M.2 slot or on our EDGEBoost I/O Modules. C&T's EDGEBoost I/O Modules feature an M.2 carrier board variation to house up to two M.2 AI accelerators on PCIe Gen 3.0 interface.
How many Hailo-8 AI Accelerators can C&T support?
The RCO series is scalable to support up to 4x Hailo-8 AI Accelerators. The RCO-1000-EHL is only compatible with 1x Hailo, while the RCO-3000-CML can support up to 3x, and RCO-6000-CML up to 4x.