PC100-EHL
The System Modules PC100-EHL series are compatible with display modules VIO-100 and VIO-200 series for different display sizes and touchscreens. These modules allow to be used for configuring, upgrading and maintaining your Panel PC or touch monitor.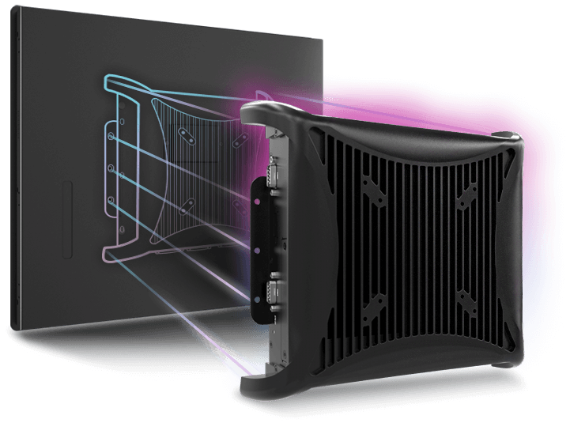 INTEL® CELERON PROCESSOR J6413
Unveiling the PC Module PC100-EHL Series
Modular Panel PC For The Rugged Edge
C&T Solution brings to the forefront of industrial computing the latest in ruggedized innovation the PC Module PC100-EHL series. Engineered to excel in the most demanding conditions, the PC100-EHL is the industrial-grade solution that doesn't flinch in the face of extremes.
Intel® Celeron® Processor J6413 with SoC integrated
DDR4 2400/2667/3200 MT/s, max up to 32GB
Support 5G and AI performance accelerators
Scalable I/O Brackets for more peripheral expansions.
Featuring a PCIe slot for additional expansion cards
Combat extreme environment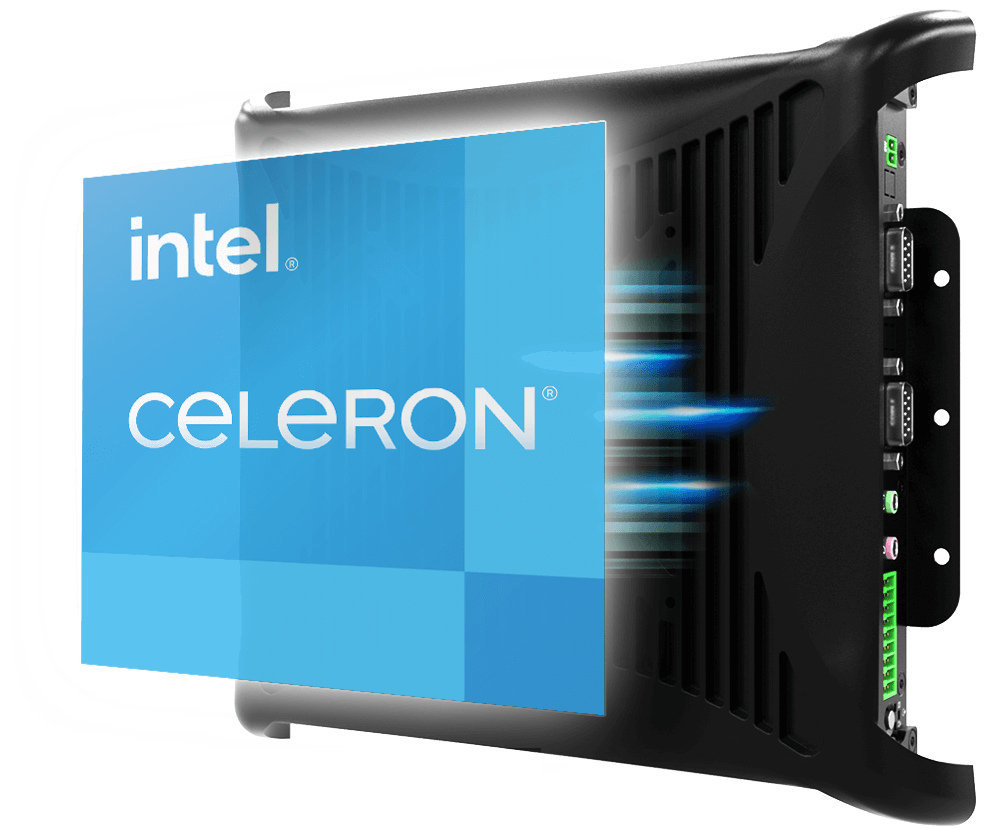 Powerful Intel® Celeron® Processor J6413
At the heart of the PC100-EHL lies the robust Intel® Celeron® Processor J6413, delivering reliable performance for industrial applications. Coupled with Multi-Mode Display Module (MDM) technology, this series offers unmatched flexibility for system maintenance and upgrades.
Exceptional Memory and Storage
Leading C&T's PC module offerings, the PC100-EHL boasts up to 32GB DDR4 memory for unmatched efficiency. Storage solutions are just as expansive, including:
1x 260-pin DDR4 SODIMM. max up to 32GB
1x Hot-Swappable 2.5" SATA SSD Bay
1x mSATA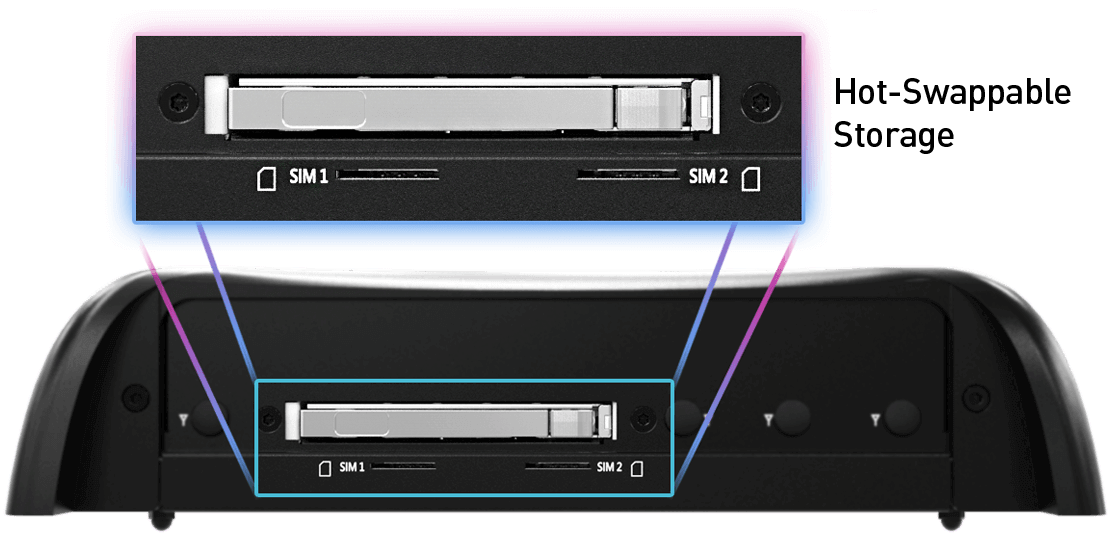 Advanced Expansion with M.2 Support
The PC100-EHL series boosts its capabilities with an M.2 slot (B key, PCIe x2 + USB 3.2 Gen 1), enabling advanced expansions like Hailo AI modules for AI and machine learning, 5G modules for fast, low-latency communication essential in IoT, and SSDs for quick, reliable data storage.
1x M.2 (E Key, PCIe x1, USB 2.0)
1x M.2 (B Key, PCIe x2 + USB 3.2 Gen1)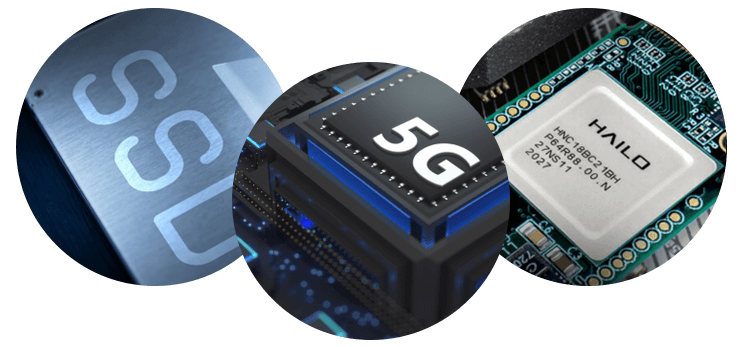 The PC100-EHL doesn't just connect, it integrates seamlessly into your existing systems with a variety of ports and expansion options:
2x LAN for robust networking
1x DisplayPort and 1x Dual Channel 24-bit LVDS for high-resolution displays
Rich I/O with 6x COM, 2x USB 3.2, and 2x USB 2.0 ports
8x DI + 8x DO with isolation for secure signal transmission

Scalable I/O Configuration
Customize your expansions with our I/O bracket, designed to accommodate additional ports for your applications.

Configurable PCIe Expansion
Engineered for adaptability, the PC100-EHL features a PCIe x4 slot (1 lane) that is compatible with a broad array of expansion cards such as modems and network cards, USB port expansion cards, Power over Ethernet cards, ...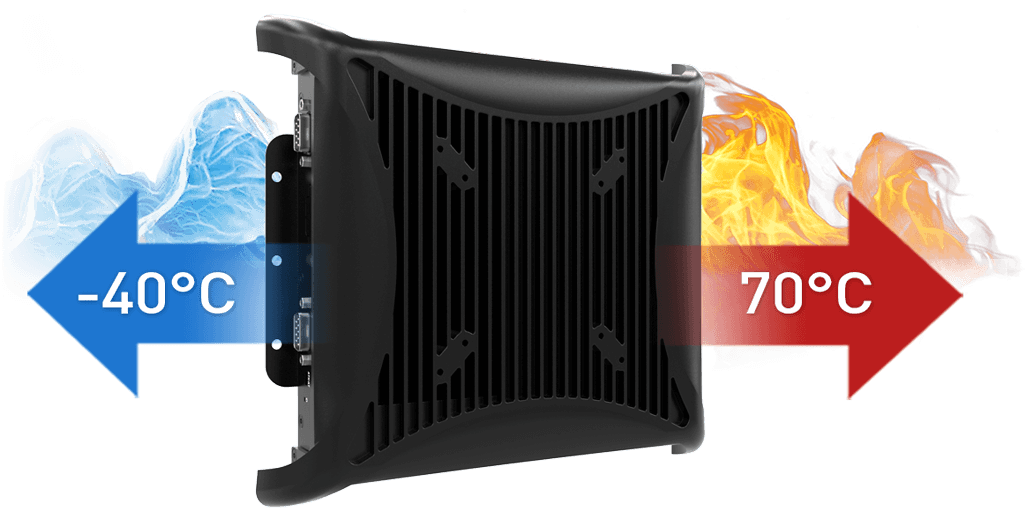 Crafted to withstand the harshest environments, this module ensures operational reliability where others simply cannot
Operating temperature: -40°C to 70°C
20G Shock & 3 Grms Vibrations
Wide range power input: 9~36 VDC
Industrial Automation

Airport Control Tower

Outdoor Kiosks
Smart Agriculture

Smart City

Railway Signal & Control