Fanless Mini PC for Industrial Edge IoT
RCO-1000-EHL Series with Intel Atom® x6425E Processors (Elkhart Lake)
The RCO-1000-EHL Series is an ultra-rugged fanless mini computer with Intel® Atom® x6425E SoC that delivers unmatched durability and edge computing performance, specifically built for the industrial IoT and edge AI computing.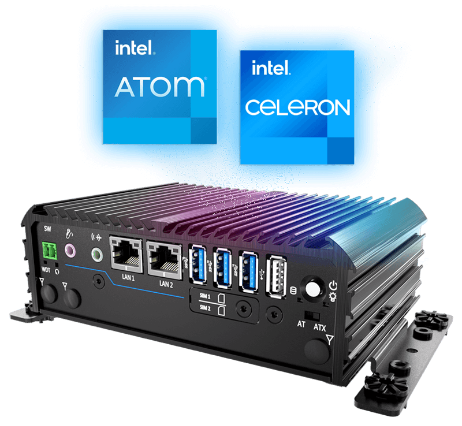 Support Intel Atom™/Celeron® Processor
Wide Operating Temperature (-40°C to 70°C)
MIL-STD-810G Compliant (5G Shock & 5Grms Vibration)
Dual SIM for 4G/5G Cellular
Power Ignition Management
Built-in CAN Bus


Fanless & Cableless Design

Wide Temperature

Modular I/O Expansion

Shock And VibrationResistance

TPM 2.0 Security
Deploy RCO-1000-EHL at the Front-Line of Industry 4.0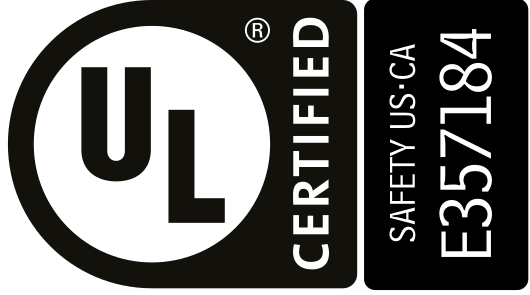 World Class Certifications. World-Class Products
Edge deployments applications are often exposed to harsh industrial and environmental conditions, demanding mission-critical operational reliability. UL (Underwriter Laboratories) certifications provide an added layer of assurance and peace of mind for end users seeking an edge computing solution that has undergone thorough testing and validation for safety and standard compliance. C&T, a leader in rugged edge computing, provides a complete UL certification for our hardened and rugged portfolio of industrial computers for enhanced safety and quality.
Industrial Grade Design

The RCO-1000-EHL Series can withstand extreme industrial environments while maintaining its performance and reliability.
Wide Temperature Range: -40°C to 70°C
50G Shock & 5Grms Vibration (MIL-STD-810G Compliance)
Wide Voltage Input: 9VDC-36VDC Input
Over Current & Over Voltage Protection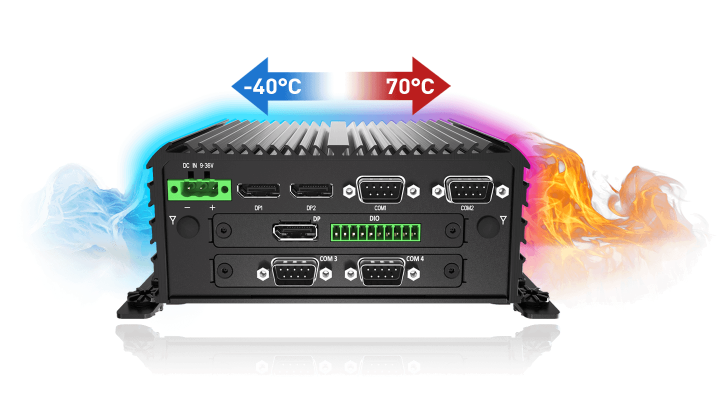 High-Speed I/O Ports and 4K Display

The RCO-1000-EHL now supports more high-speed I/O ports for more demanding IIoT edge applications.
2.5Gb Ethernet
USB 3.2 Gen 2 (10 Gbps)
True 4K Dual Independent DisplayPort

Modular and Customizable I/O

One of the advantages of the RCO-1000-EHL Series is its customizable and scalable universal I/O brackets through C&T's proprietary PCIe 3.0 pins design. The RCO-1000-EHL Series is scalable up to 3x Universal I/O Brackets.
Faster Time-to-Market
Flexibility & Scalability
Modular I/O Configurations
Quick Maintenance & Upgradability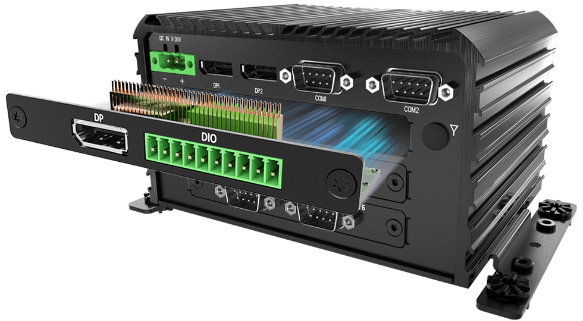 Edge AI Ready

The RCO-1000-EHL empowers AI intelligence at the rugged edge by featuring the Hailo-8™ M.2 module. The Hailo-8™ AI processor is an AI accelerator that delivers data center-class performance to execute deep learning inferencing in real-time while maintaining low power consumption and compact M.2 form factor.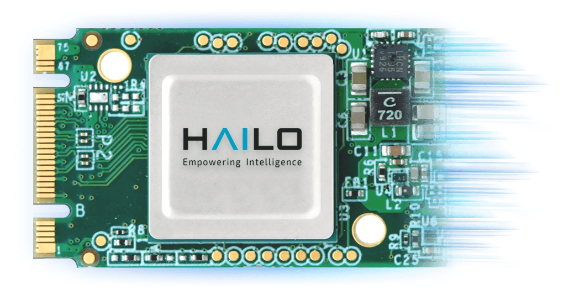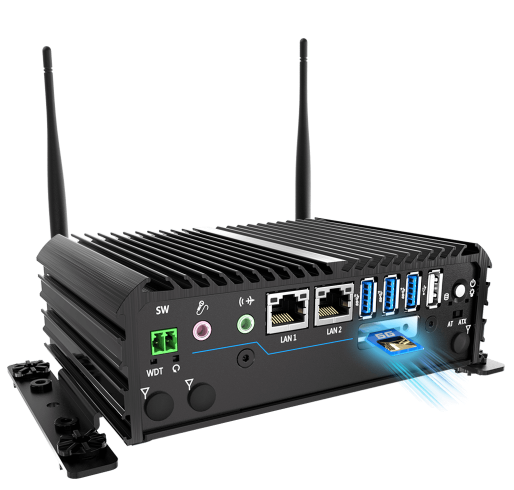 Mobile IoT Data Telemetry
The system features an external Dual-SIM socket compatible with 5G cellular connectivity through a modular add-in card. The 5G module supports the Global Navigation Satellite System (GNSS) and eSIM features for autonomous geo-spatial positioning and cellular redundancy.
5G, 4G/LTE
Wi-Fi 6
Bluetooth 5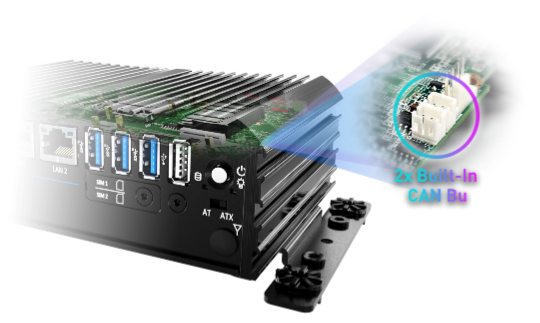 Built-In CAN Bus For In-Vehicle Communication
The embedded CAN bus (Controller Area Network) allows the RCO-1000-EHL to communicate directly with other machines and network devices, reducing the need for a host computer and simplifying cable routing.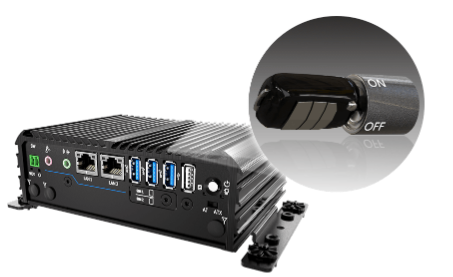 Power Ignition Management
The RCO-1000-EHL Series has an optional power ignition module for ignition sensing and management. The power ignition management delays the system shutdown after engine shutoff for a pre-determined time interval.
Flexible Mounting
The RCO-1000-EHL supports various mounting configurations, including a Side mount, VESA mount, Wall mount, and an optional DIN-Rail mount. The ultra-rugged design, ultra-compact form factor, and flexible mounting options enable the new RCO-1000-EHL Series to be ready for industrial IoT deployments anywhere.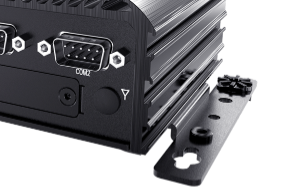 Wall Mount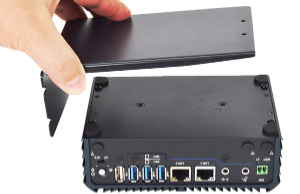 Side Mount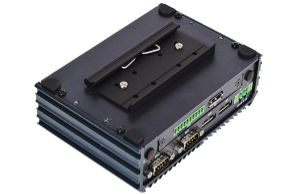 DIN Mount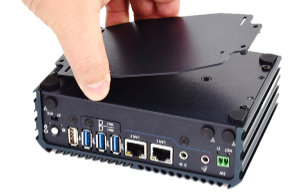 Vesa Mount