SIO-200 SeriesWashdown Touchscreen Computer
Powerful processing and connectivity for Industry 4.0 modernization. Intelligent engineering to simplify intense cleanings. The stainless steel SIO Series Washdown Touchscreen Computer provides data clarity, responsive interaction and enterprise scalability to cleanrooms and aseptic settings. Slim and IP69K-rated, the SIO Series easily integrate into exceptionally hygienic environments.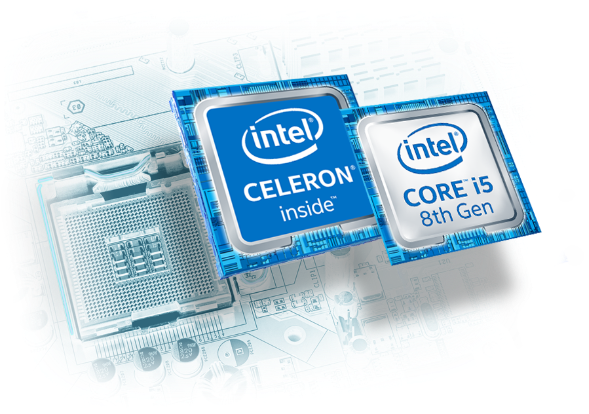 Embedded System On Chip Design For Low-Power Processing And Performance
Expanded compute, graphic and media capabilities for industrial IoT applications. The robust SoC enables agile I/O

connecti

vity and device security at low power consumption — perfect for in-line HMI and Industrial Panel PCs.

Intel® Celeron® J1900 Quad-Core Processor​

Intel® 8th Gen Mobile-U (8365UE) Quad-Core Processor

Rugged Stainless Steel: Low-Maintenance Durability
Rugged Type 316 stainless steel enclosure equips the SIO Series with lasting corrosion resistance against a vast range of caustic substances. The polished brushed surface retains its smart appearance throughout rigorous industrial deployments and concentrated washdowns.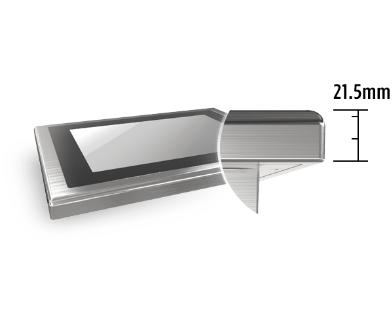 Sleek, Fanless Design
The SIO Series' slim stainless steel bezel accommodates a variety of space-conscious installations in a fanless design. Low-profile enclosure and 21.5mm rugged bezel thickness furnish a low-protrusion solution to streamlined automation lines and bench workspaces.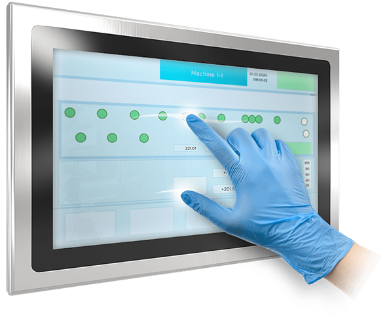 Resilient
, Res
ponsive Touch Technologies
Single-touch five-wire resistive or multi-touch PCAP touchscreens offer precise, natural interaction for unique workspace conditions. Both touch technologies accurately register gloved hand activity for industrial use-cases, and 7H hardness glass presents exceptional scratch resistance against grit, tool and sharp object contact. Optional display features like high-brightness (1,000+ nit) panels aid visibility in glaring environments, while optical bonding preserves clarity and vibrancy in humid areas.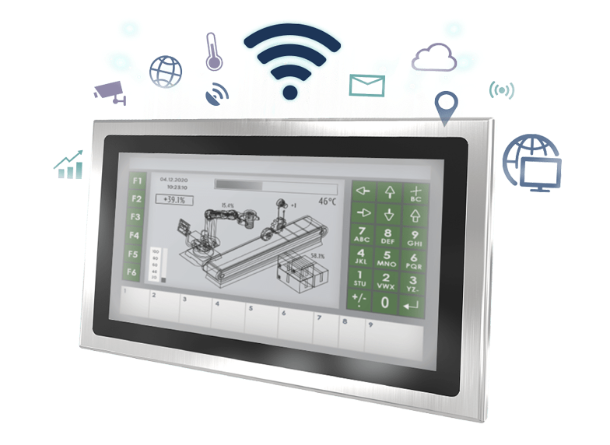 Wireless IoT Versatility
Cellular LTE, Bluetooth and Wi-Fi 5 options allow the right wireless data transmissions according to range, speed, network load, remote management and power consumption needs. The SIO Series seamlessly connect to equipment systems in "noisy" industrial environments, as well as edge and cloud resources for advanced processing needs.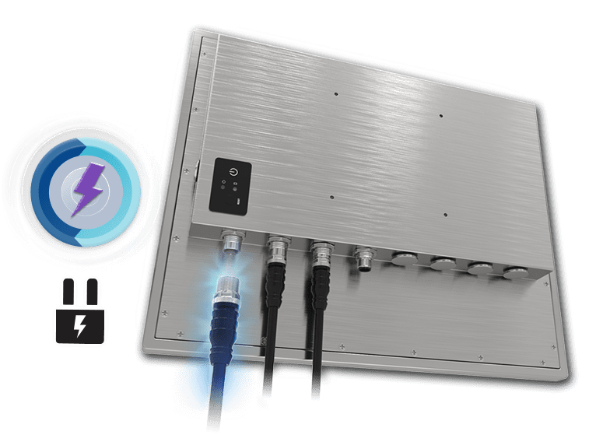 Straight AC-In Power Eases Deployment
The SIO Series receive power directly from AC sources via M12 connector, forgoing additional electrical converters with their waterproof NEMA-rated enclosure. The straightforward power delivery design simplifies integration into in-line automation facilities and factory infrastructures systems.

Mounting Flexibility Yields Integration Options
The SIO washdown touchscreen computer integrates smoothly into workspace systems through several mounting options. The SIO may be situated on yoke or VESA mounts, or within recessed panel spaces, affording countless deployment options for industrial applications.
SIO-200 Series Yoke Mount installation guide video
The Yoke Mount is an optional accessory for the SIO-200 series Panel PC. It allows for vertical or horizontal mounting on a wall, or on a ceiling. The Yoke Mount is installed with a pair of handles, SIO-200 series Yoke Mount set provided user easy to install and adjust panel angle of inclination. The Yoke Mount is sold as an optional accessory and also available in all SIO-200 series from the 12.1 inch model to the 21.5 inch model.

Optical Bonding Enhancement (Optional)
Optical bonding fills the vulnerable air gap between the touch panel and LCD panel with durable resin. Industrial displays with optical bonding have better durability and brighter images. Optical bonding also increases touch accuracy and readability by reducing glare in bright settings and preventing condensation in humid, damp environments.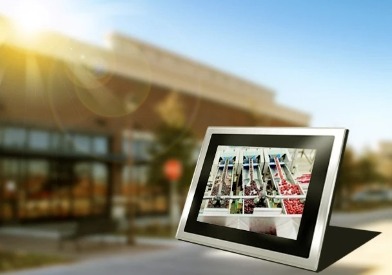 High-Brightness Panels (Optional)
Strong lighting can overpower even the more advanced displays' output. SIO's optional 1,000+ nit high-brightness panels boost overall display luminance to improve legibility in glaring environments.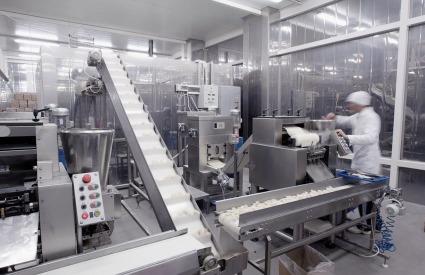 Food and Beverage Processing
The food and beverage industries are heavily regulated for health and sanitation compliance. Washdown touchscreen computers in the processing environment perform many system management and control functions while sustaining contact with chlorides and corrosives. Simple cleanup and thorough washdown tolerance must be factored into hardware design.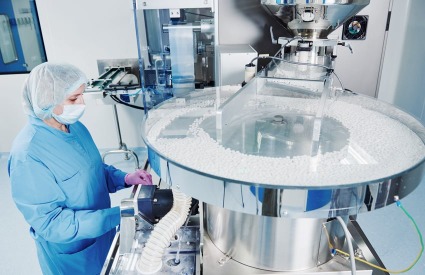 Pharmaceutical Manufacturing
Pharmaceutical plants closely monitor system conditions and regularly wash down equipment and workspaces to ensure product purity. Washdown touchscreen computers perform a variety of critical control and automation functions like temperature regulation and quantity measurements in an easily-sterilized all-in-one device.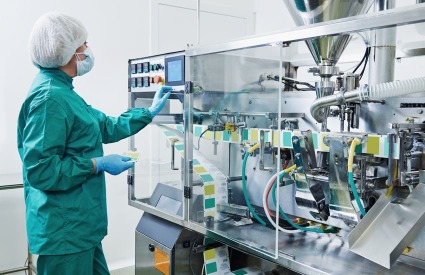 Cleanrooms
Intricate electronics manufacturers and scientific research facilities demand immaculate cleanliness to control harmful particulate introduction. Stainless steel washdown touchscreen computers integrated into cleanroom systems provide a robust system interface capable of withstanding extreme physical factors and intense decontamination regimens.