BCO-1000-EHL
C&T Basic Fanless Embedded Systems are designed for entry-level applications and basic needs. The BCO series can oversee connected devices and manage the collection, storage, and transmission of sensor data, and is capable of distilling unexplored value in data. It is not only robust and can withstand dust, shock, and vibration, but also can suitable for industrial automation, industrial control, kiosk & retail, and digital signage (without high demand in graphics).
BCO-1000-EHL Fanless Mini Computer
Low-Power X86 Intel® Celeron® J6413 (Elkhart Lake) Series Processors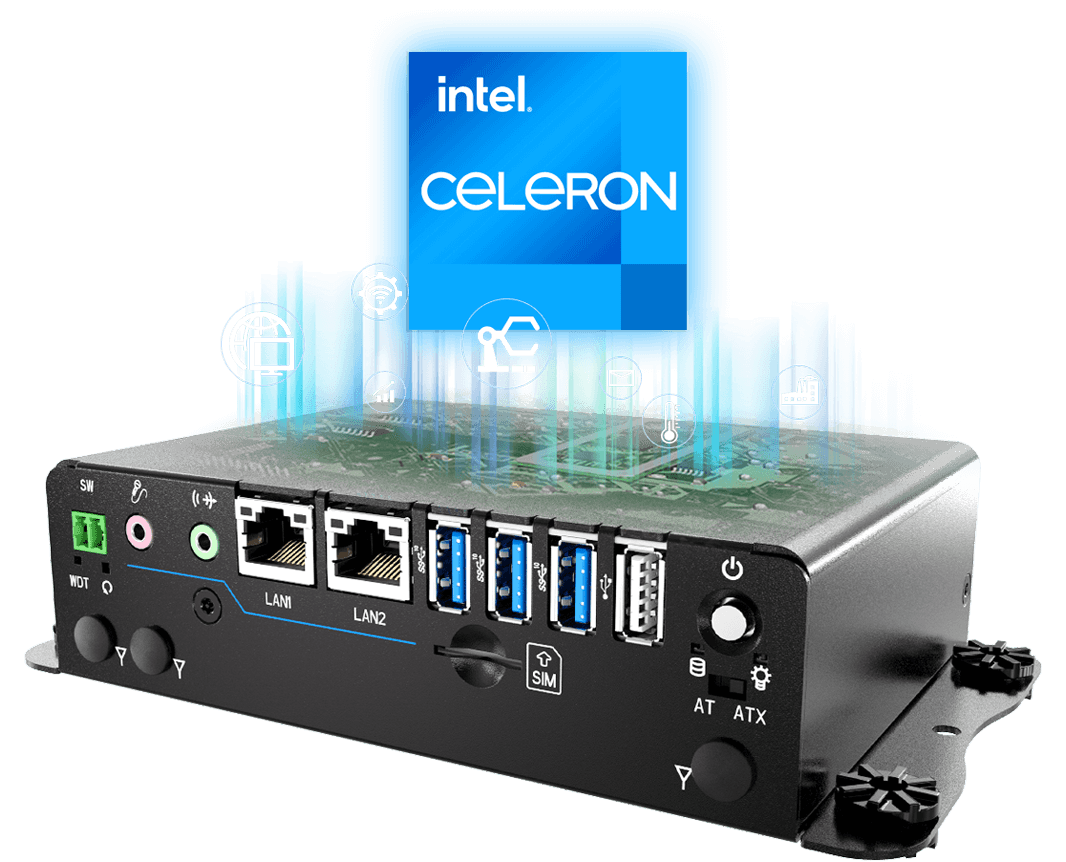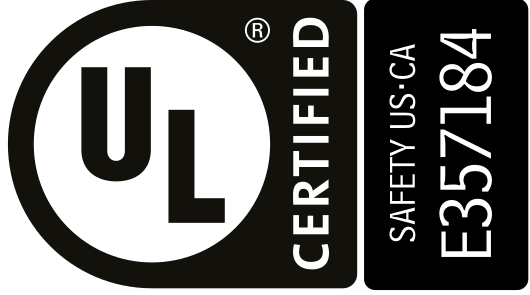 World Class Certifications. World-Class Products
Edge deployments applications are often exposed to harsh industrial and environmental conditions, demanding mission-critical operational reliability. UL (Underwriter Laboratories) certifications provide an added layer of assurance and peace of mind for end users seeking an edge computing solution that has undergone thorough testing and validation for safety and standard compliance. C&T, a leader in rugged edge computing, provides a complete UL certification for our hardened and rugged portfolio of industrial computers for enhanced safety and quality.
The BCO-1000-EHL Series seamlessly delivers x86 edge computing performance for IIoT and AIoT workloads within an ultra-compact fanless design. Leverage its low-power consumption and miniature footprint for space-constrained deployments at the rugged edge.
Intel® Celeron® J6413 Processor (10W TDP)
Wide Operating Temperature (-20°C to 50°C)
MIL-STD-810G Compliant (50G Shock & 5Grms Vibration)
4G/LTE Wireless Connectivity
Power Ignition Management
Built-in CAN Bus
Intel® NUC Mini PC Alternative


Fanless & Cableless Design

Modular I/O Expansion

Wide Temperature

Shock And Vibration Resistance

TPM 2.0 Security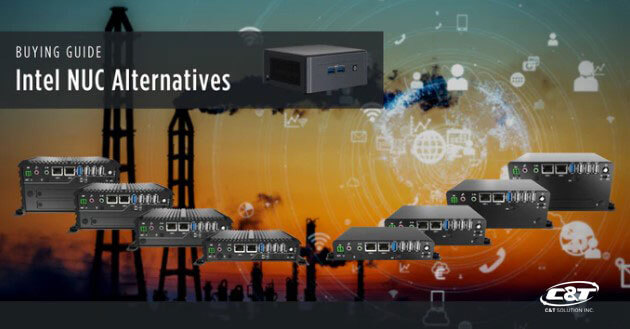 Intel NUC Alternatives: Fanless Mini PCs
Looking for a more Industrial-grade alternative to an Intel® NUC Mini PCs? C&T's rugged and fanless mini pcs provide the same x86 intel architecture with even more flexibility, reliability and embedded longevity.
Rugged, Fanless and Cabless
Modular EDGEBoost I/Os
15 year embedded longevity and support
Purpose-Built For The Industrial Edge IoT
Powered by Intel® Celeron J6413 Series processors (Formally known as Elkhart Lake), the BCO-1000-EHL utilizes quad-core performance while remaining at a power-efficient 10W TDP.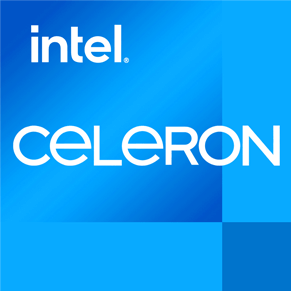 | | |
| --- | --- |
| Processor | Intel® Celeron® J6413 |
| Cores | 4 |
| Max TDP | 10W |
| CPU High Frequency Mode | 1.8GHz |
| CPU Burst (Turbo) Mode | 3.0GHz |
| Graphics High Frequency Mode | 400MHz |
| Graphics Burst (Turbo) Mode | 800MHz |
| Intel® UHD Graphics | 16EUs |
Intel® Celeron® J6413 Compared To Intel® Celeron® J1900
Up to 60%

Performance Increase

10nm VS. 22nm

Efficient Power Consumption with 10W TDP

Up to 4x

Memory Boost (DDR4 32GB)

Up to 2.3X

Faster Single & Multi Threaded Performance

Up to 5X

Faster Graphics With Intel UHD Ggraphics

15 Years

Extended Longevity with IOTG Product Lifecycle
The BCO-1000-EHL is purpose-built to perform reliably in rugged industrial environments where traditional desktops are prone to failure.
Wide Temperature Range: -20°C to 50°C
50G Shock & 5Grms Vibration (MIL-STD-810G Compliance)
Wide Voltage Input: 9VDC-36VDC Input
Over Current & Over Voltage Protection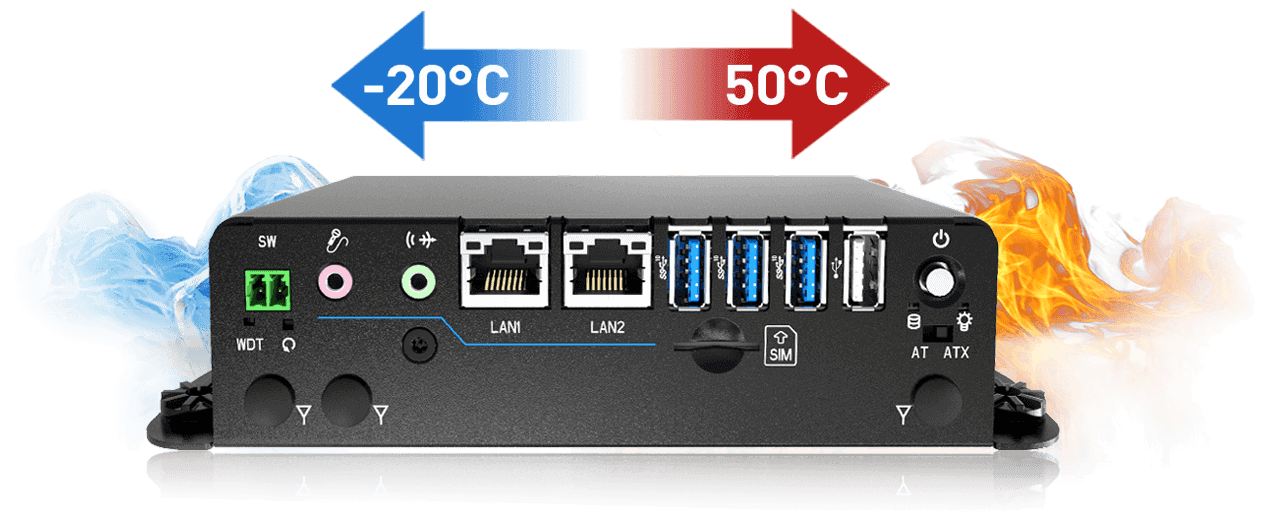 IIoT-Centric I/O And 4K Display Support
Although small, the BCO-1000-EHL offers essential IIoT-centric I/O that are compatible with both legacy and Industry 4.0 connectivity.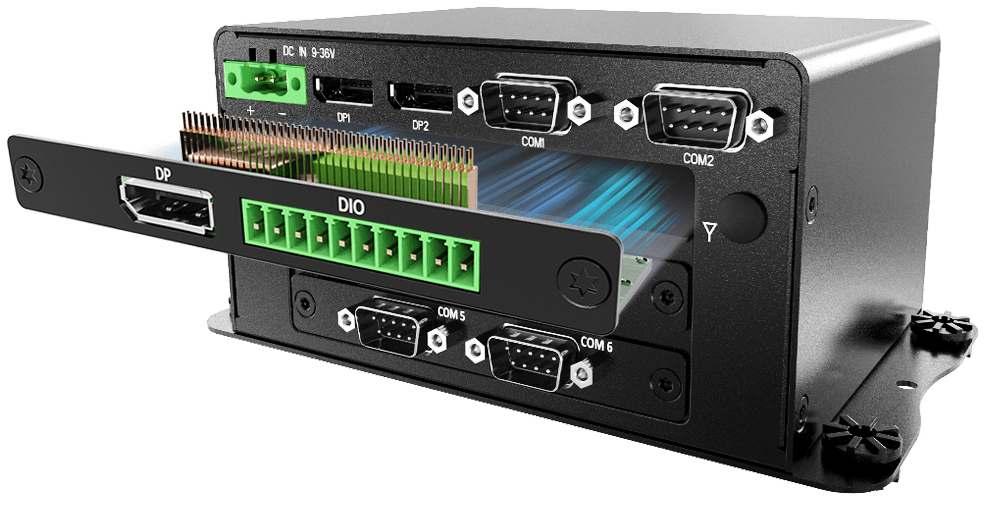 Scale With EDGEBoost I/O (Modular Daughterboards)
Compatible with the BCO-1000-EHL, EDGEBoost I/O are configurable I/O modules for additional connectivity and customizability.
Faster Time-to-Market
Flexibility & Scalability
Modular I/O Configurations
Quick Maintenance & Upgradability

Stay Connected With Mobile IoT Telematics
The system features an external SIM socket compatible with 4G/LTE cellular connectivity through a modular add-in card. The 4G/LTE module supports low-latency wireless connectivity and better bandwidth for IoT data telemetry
4G/LTE
Wi-Fi 6
Bluetooth 5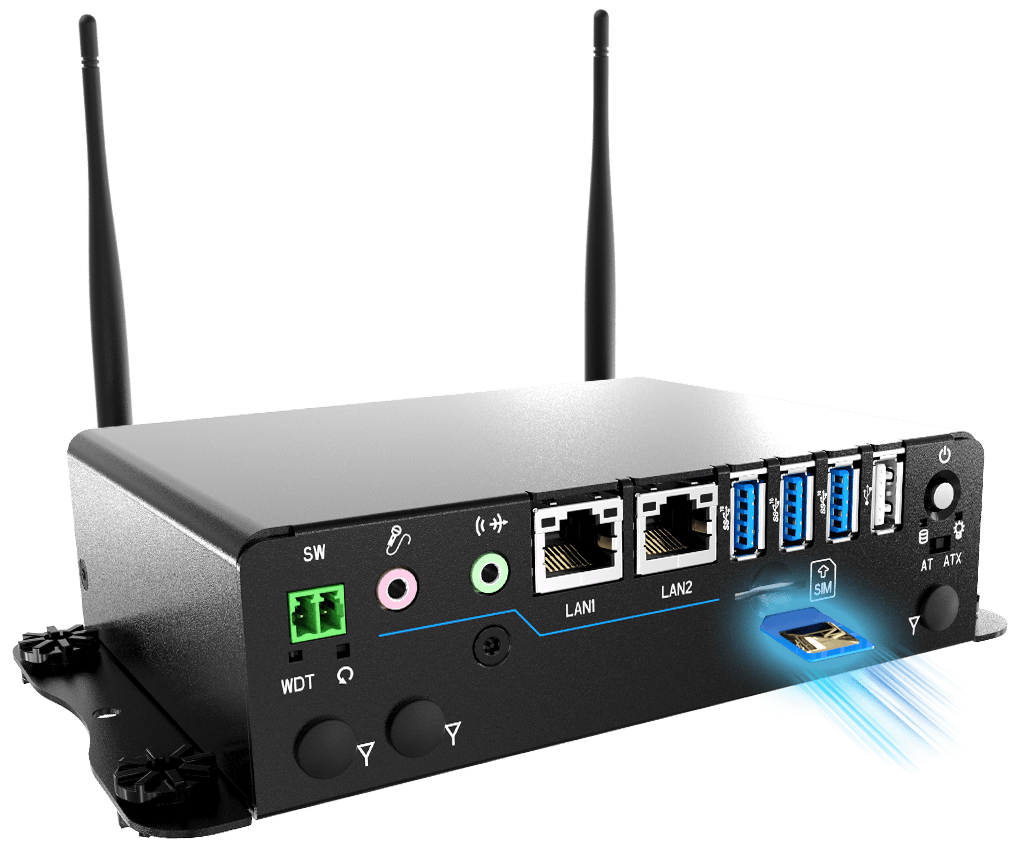 Built-In CAN Bus For In-Vehicle Communication
The embedded CAN bus (Controller Area Network) allows the RCO-1000-EHL to communicate directly with other machines and network devices, reducing the need for a host computer and simplifying cable routing.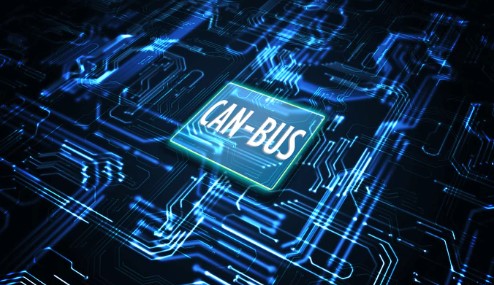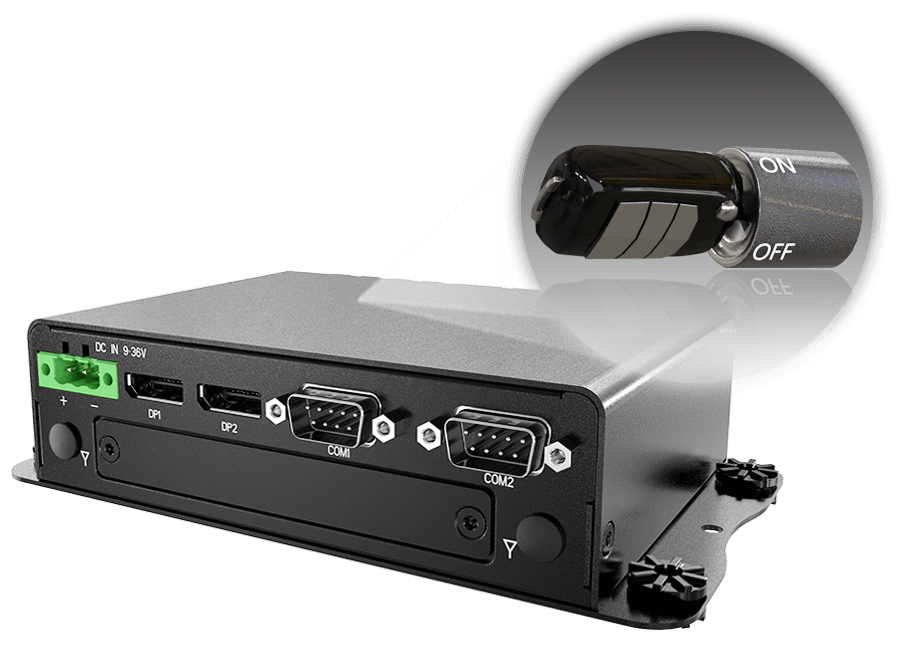 Support For Power Ignition Management
The BCO-1000-EHL Series has an optional power ignition module for ignition sensing and management. The power ignition management delays the system shutdown after engine shutoff for a pre-determined time interval.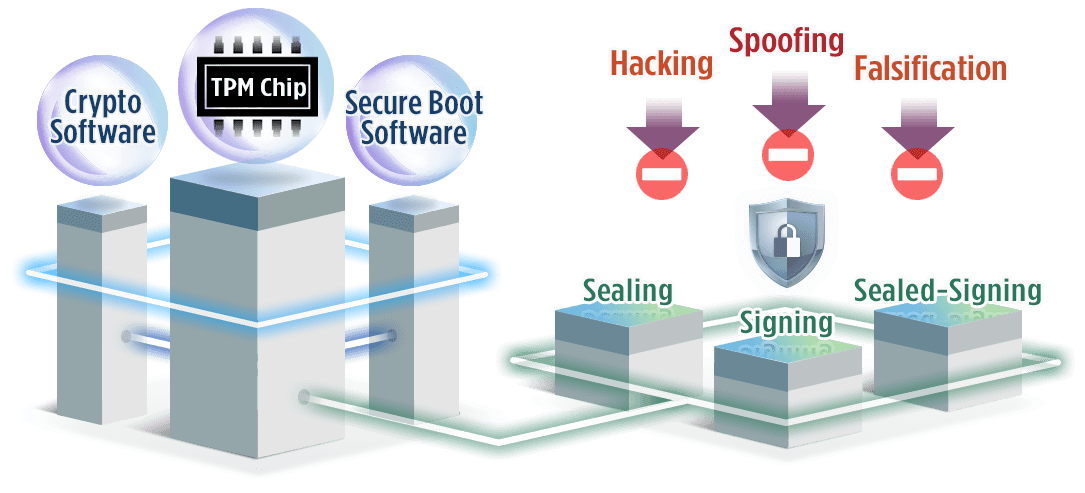 TPM 2.0: Root-Level Hardware Security
The BCO-1000-EHL implements a TPM 2.0 chip that safely encrypts business-critical data. This integrated trust platform module's root keys enable password protection, device authentication, and future-ready cybersecurity to defend the device's data and transmission against malicious attacks.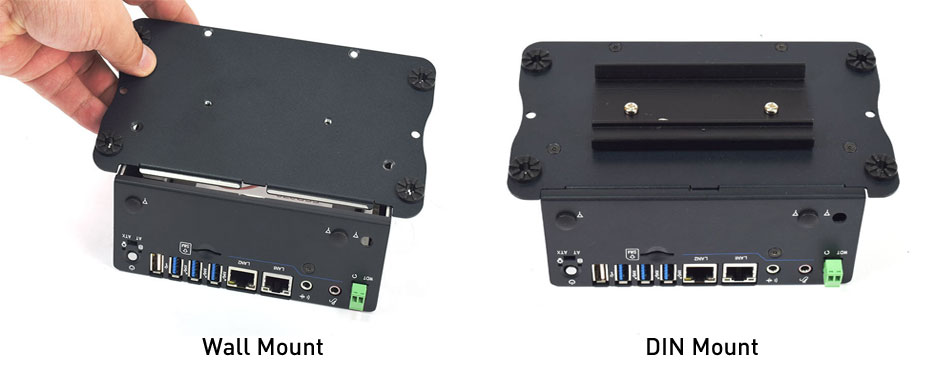 Versatile Mounting Options
The BCO-1000-EHL supports two standardized industrial mounting configurations, Wall mount and DIN-Rail mount. This provides enhanced flexibility in mounting locations, especially in deployments where space is a limiting factor.