Smart Surveillance
The increasing number of innovations and solutions within the surveillance industry has opened massive opportunities for companies to create transformative applications. The recent advances revolving around surveillance technology such as real-time processing, AI, machine learning, and deep learning have been significant for transforming Intelligent Surveillance Solutions. These solutions are deployed in various sectors, from retail, factories, outdoor settings, transportations, and more.

Why Us

e Rugged NVR Co

mputers?
Some of the main challenges NVR computers face amid these deployments are harsh environments and lack of connectivity. That said, C&T offers premium industrial-grade computers to deliver robust performance that is both rugged and powerful for on-site deployments that process heavy workloads locally for real-time data analysis and running the machine-learning algorithm.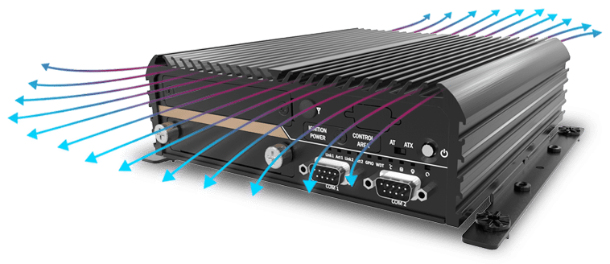 C&T Rugged NVR Computers are implementing fanless design to eliminate a potential failure point that can increase the risk of downtime amid deployments. They can also withstand a wide range of extreme temperatures, heavy shocks, constant vibrations, high voltage fluctutations, and resistance dust.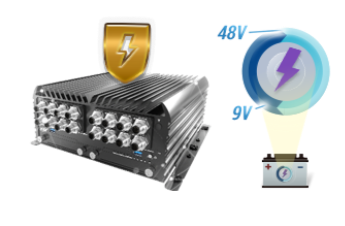 Durability
Built and designed based on fanless and cable-less architecture, the rugged NVR computers comply with the military standard MIL-STD-810G for shock and vibration re

sistnace. Moreover, OVP (over-voltage protection) and OCP (over current protection) ensure that The systems are fully protected. In addition, a wi

de voltage range with FCC and EC compliance provides that the designs are applicable anywhere. These rich features enable C&T to deliver premium rugged industrial PCs with high reliability, durability, and longevity.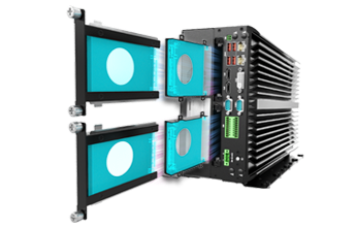 Expandability
When deploying outdoor computers in a remote location, it's crucial to have expandability features on your industrial computer. C&T industrial computers are expandable for additional configuration to increase compute power and storage capacity. In addition, industrial computers are capable to reconfigured with additional GPUs and SSDs within the systems. Primarily when deployments are occurring remotely, having enough computing power and storage is a must.

Versatile I/O provides convenience when changing functions in a remote environment. C&T Industrial PCs are compatible with various I/O are more convenient to connect with other supporting devices and connections. Some of the I/O that you want to include are different serial ports, USB ports, video ports, DIO/GPIO, RJ45 LAN or PoE ports, M12 connectors, PCIe slots, M.2 slots, USB 3.1, and many more based on your application requirements.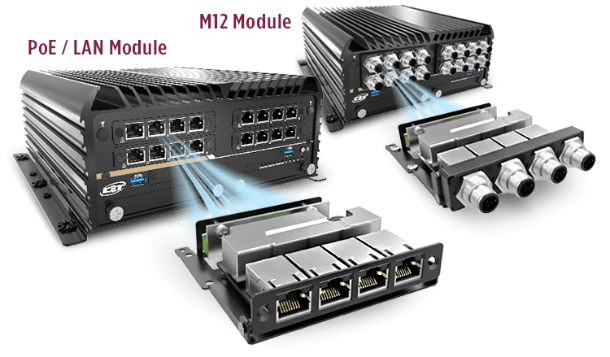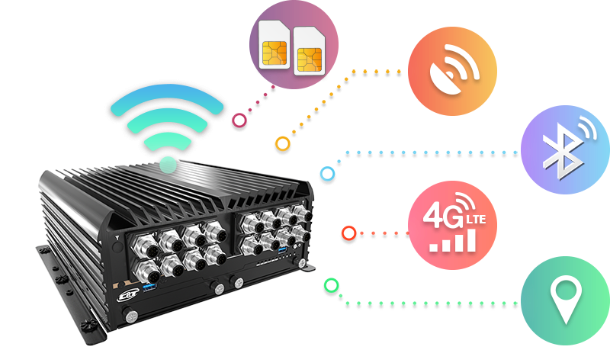 Wireless Network Connectivity
Furthermore, a wireless network connection plays a significant role in remote deployments because remote locations usually do not provide LAN cable for internet connection. Some wireless connections you want your outdoor computer to feature are Bluetooth, 4G LTE, 5G, and Wi-Fi 6 ( or Wi-Fi 5). These specs can link the CPUs and GPUs computes power to the cloud, network systems, and IoT devices to perform various outdoor applications.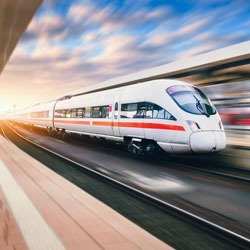 Case Study: Rugged NVR Computers
Mobile in-vehicle rugged NVR computers for robust surveillance amid mobile deployments like railway rooling stock. The rugged NVR computer manages wireless connectivity and PoE-devices gather camera feeds and push data to monitoring displays located at the local and remote control hubs.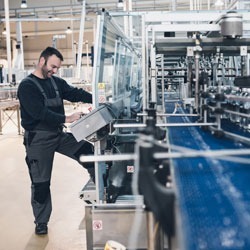 What Is A Rugged NVR Computer? In-depth
What is a Rugged NVR Computer and why is it Vlauable for Edge Surveillance? ugged NVR computers are designed with longevity in mind. For rugged edge deployments, this means validating specific scenarios that could jeopardize critical workload operations.
Markets Thet Will Benefit From Rugged NVR Computers