 The BCO-2000-RYZ Series features an AMD Ryzen Embedded V1000/R1000 Series SoC, tailored and designed specifically to meet the demands of industrial IoT applications that require real-time data processing while maintaining low power consumption.
Low Power Consumption (12/25W TDP)
x86 14nm "Zen" Cores
Multiple 4K Displays with Integrated Graphics in "Vega" GPU
Up to dual-channel 64-bit DDR4 (Up to 2400 MT/s)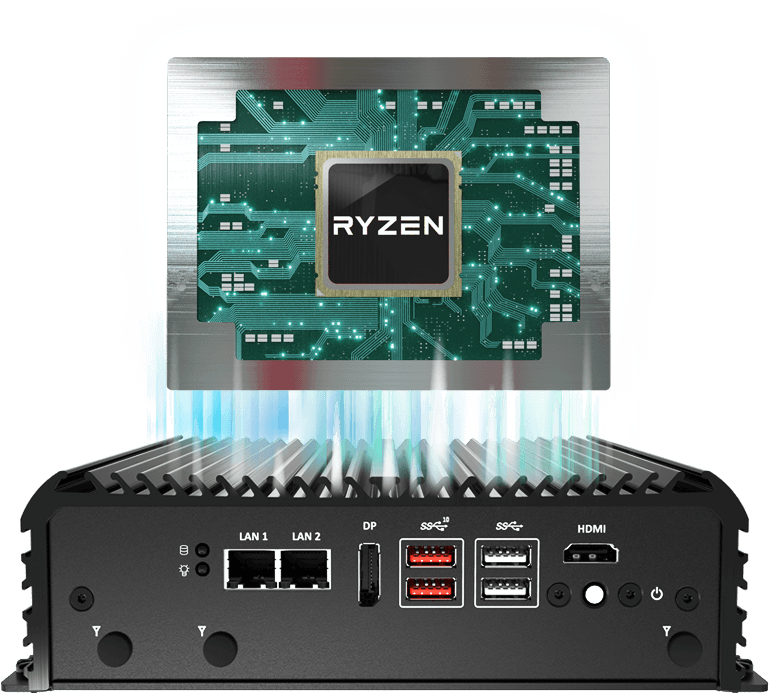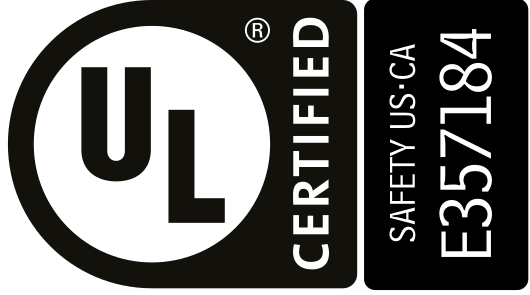 World Class Certifications. World-Class Products
Edge deployments applications are often exposed to harsh industrial and environmental conditions, demanding mission-critical operational reliability. UL (Underwriter Laboratories) certifications provide an added layer of assurance and peace of mind for end users seeking an edge computing solution that has undergone thorough testing and validation for safety and standard compliance. C&T, a leader in rugged edge computing, provides a complete UL certification for our hardened and rugged portfolio of industrial computers for enhanced safety and quality.

Fanless & Cableless Design

Modular I/O Expansion

Wide Temperature

Shock And Vibration Resistance

TPM 2.0 Security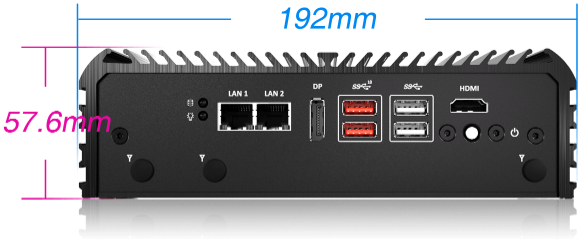 Minimal Size For Maximum Performance
Measuring at 192mm (W) x 57.6mm (H) x 140mm (D), the BCO-2000-RYZ Series is an industrial mini computer that is designed to be seamlessly integrated into spatially limited locations and provide high-performance processing.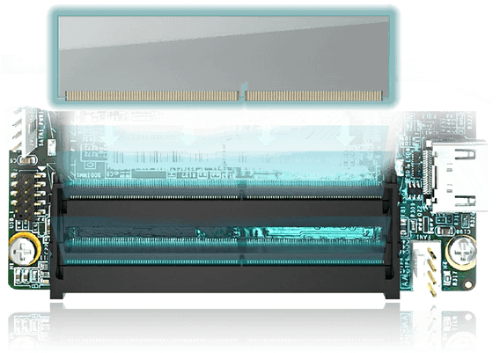 Extended Reliability With ECC Memory
Compatible with native ECC Memory, the BCO-2000-RYZ Series ensures extended uptimes for mission-critical industrial applications that require 24/7 operations such as smart kiosks and gaming cabinets.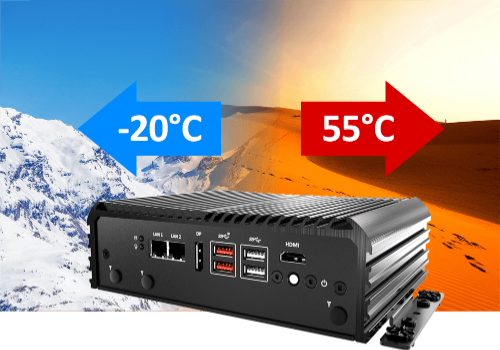 Compact, Fanless, And Ruggedized.
Wide Operating Temperature: -20°C to 55°C
Vibration Resistance: 20G Shock and 3 Grms
Certification Ready: CE, FCC Class A
Flexible Mounting Options: Wall Mount & DIN-Rail Mount
Expansive I/O
The BCO-2000-RYZ Series is purpose-built with high-speed IIoT-centric I/O for real-time processing and includes I/O expansion brackets for additional I/O that may be needed in certain deployments.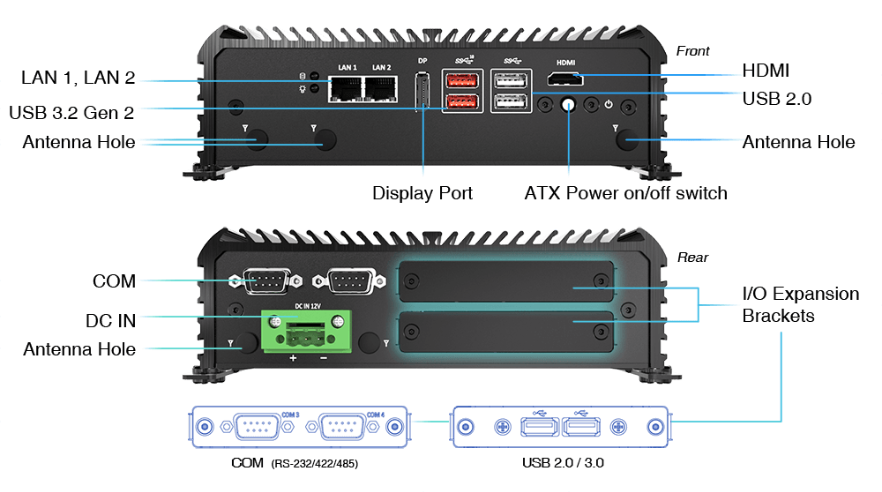 Wireless Connectivity For IIoT
Utilizing the on-board M.2 B-key or full-sized mPCIe slots, the BCO-2000-RYZ Series can be configured with the latest wireless connectivity options
5G & 4G/LTE
Bluetooth 5
Wi-Fi 6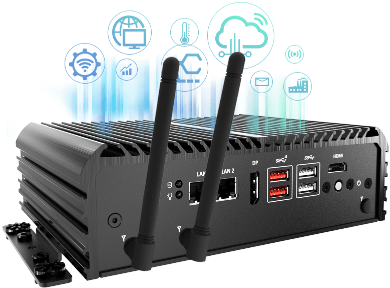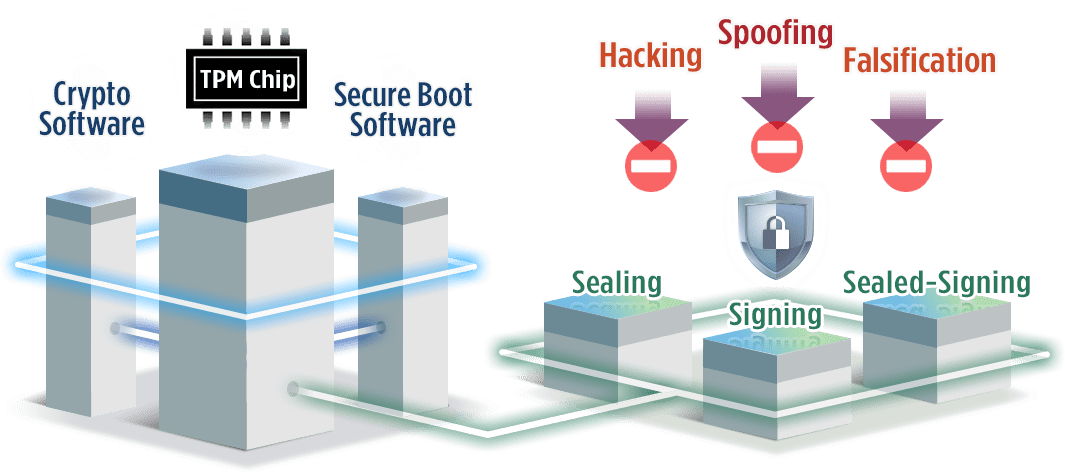 TPM 2.0 Hardware Security
Protection against cyberattacks at the hardware-level. TPM 2.0 safeguards sensitive data and ensures a tamper-free start up with an advanced crypto-processor.