Welcome to Visit C&T at Embedded World 2021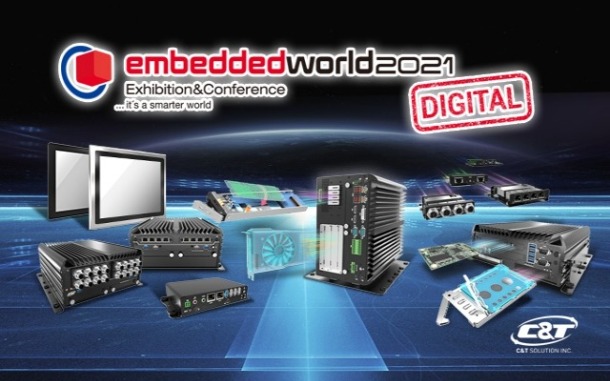 Embedded World 2021
The embedded world Exhibition&Conference this year will be held online.
JOIN US Get the Latest Trends and Developments!
Embedded World 2021
Opening Hours:
1~4 March, 2021 09:45 am – 18:15 pm
5 March, 2021 09:45 am – 16:30 pm
Webpage for registering the free pass:
https://www.embedded-world.de/en/participants/tickets/voucher


Voucher Code: ew21456839
C&T will exhibit at the embedded world DIGITAL from 1st to 5th March, 2021. You will get inspired by the latest technological developments within the embedded industry.