Introducing C&T's RCO-1000-EHL Series with Intel Atom® x6425E Processors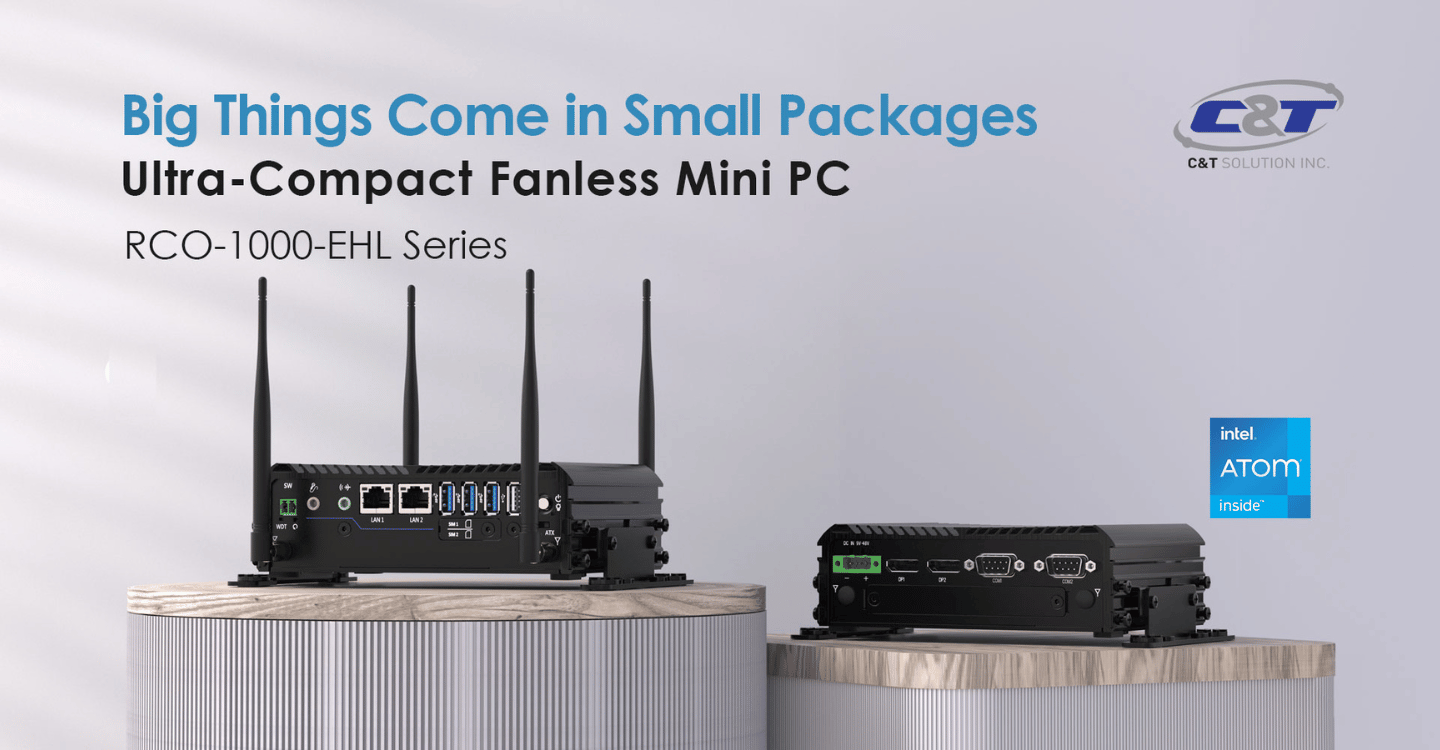 Ultra-rugged. Ultra-compact. Fanless computers.
The RCO-1000-EHL Fanless Mini PC Series, powered by Intel Atom® x6425E Elkhart Lake Processors, is engineered for industrial IoT and edge computing deployments in extreme environments and remote locations.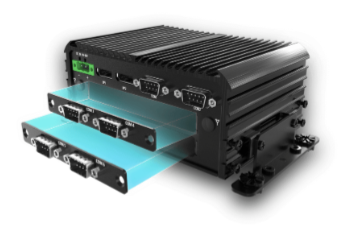 As the next generation series from the RCO-1000 with Intel J1900 CPU predecessor, the RCO-1000-EHL Series is reinforced for IIoT applications at the rugged edge. The Intel Atom® x6425E SoC unlocks advanced features for robust edge performances, including M.2 AI accelerator, 5G cellular, embedded CAN Bus, multiple 4K displays, 2.5GbE LAN, and discrete TPM 2.0 hardware security.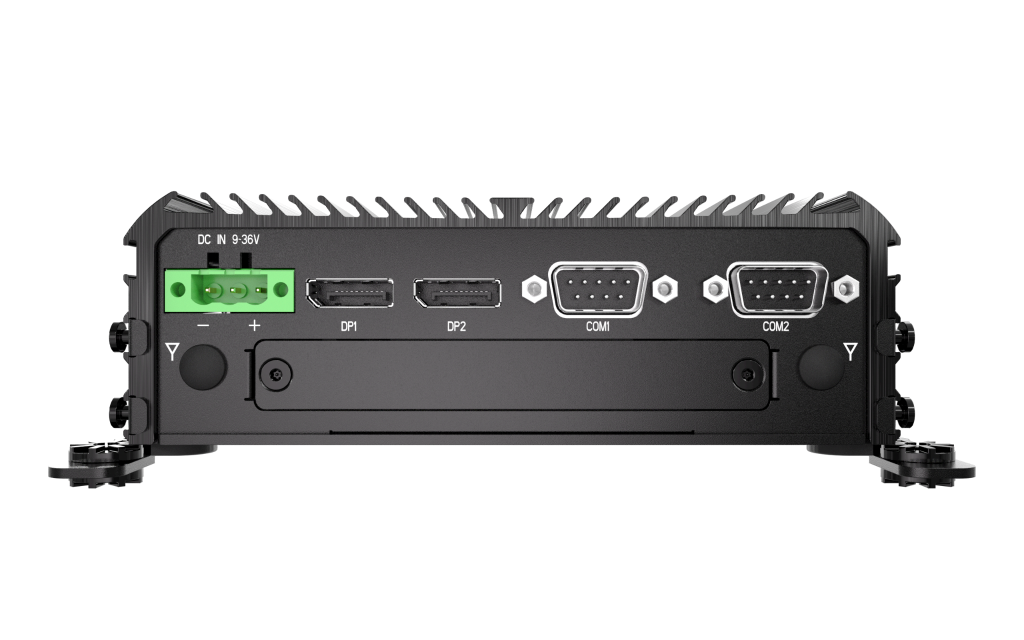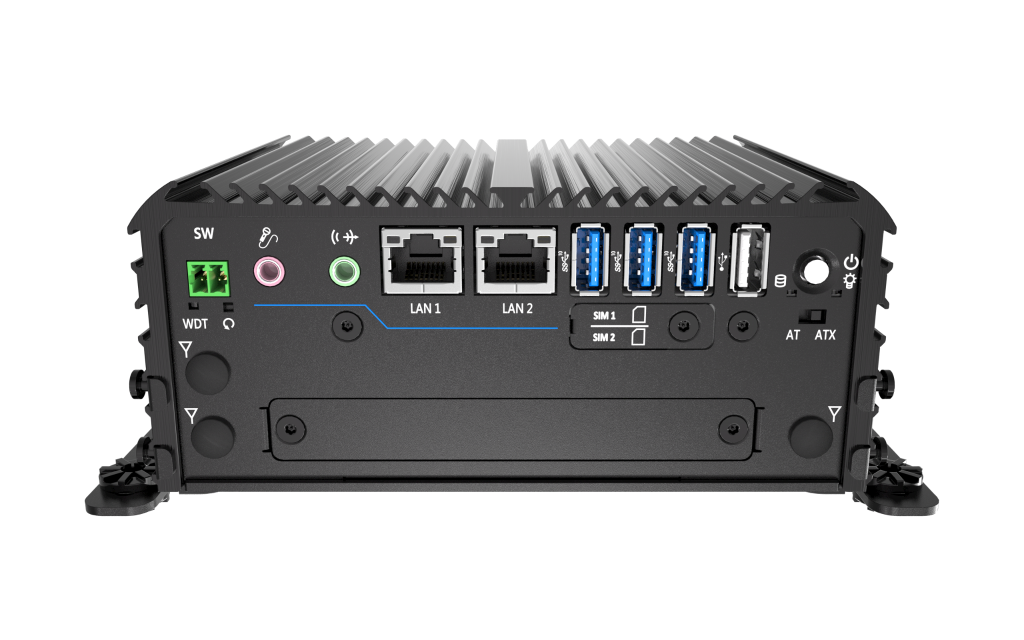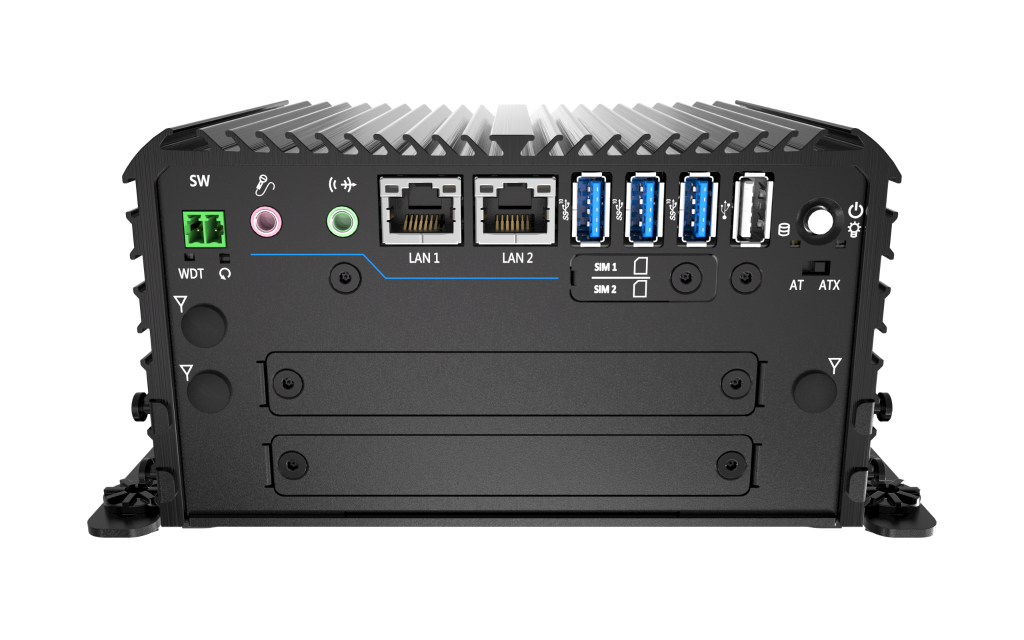 The RCO-1000-EHL Series is available in three models, RCO-1000-EHL-10, RCO-1000-EHL-20, and RCO-1000-EHL-30, with customizable EDGEBoost IO for ports expandability. Each model can be configured with C&T's modular EDGEBoost IOs to support additional expansions up to 4x USB, 4x COM, 1x DIO (4-in, 4-out), and 1x 4K DP/HDMI port. The scalable EDGEBoost IOs allow the RCO-1000-EHL Series to remain a competitive rugged, fanless minicomputer through its modular design and fast delivery time. In addition, clients can quickly select and customize the RCO-1000-EHL with the EDGEBoost IOs to suit their specific application's needs.
Rugged-application ready.
Like the rest of C&T Solutions, the RCO-1000-EHL Series has withstood demanding testing procedures at C&T's in-house lab for optimal strength and durability to meet industry standards. The systems can perform within an extreme temperature range of -40°C to 70°C and withstand 50G Shock & 5Grms vibrations. Furthermore, the systems supported a wide voltage input range of 9VDC-36VDC and were equipped with overcurrent and voltage protection. Rest assured, these results allow for reliable performances in challenging industrial environments.