C&T Solution Inc. was at Embedded World 2023 | The Era of Edge AI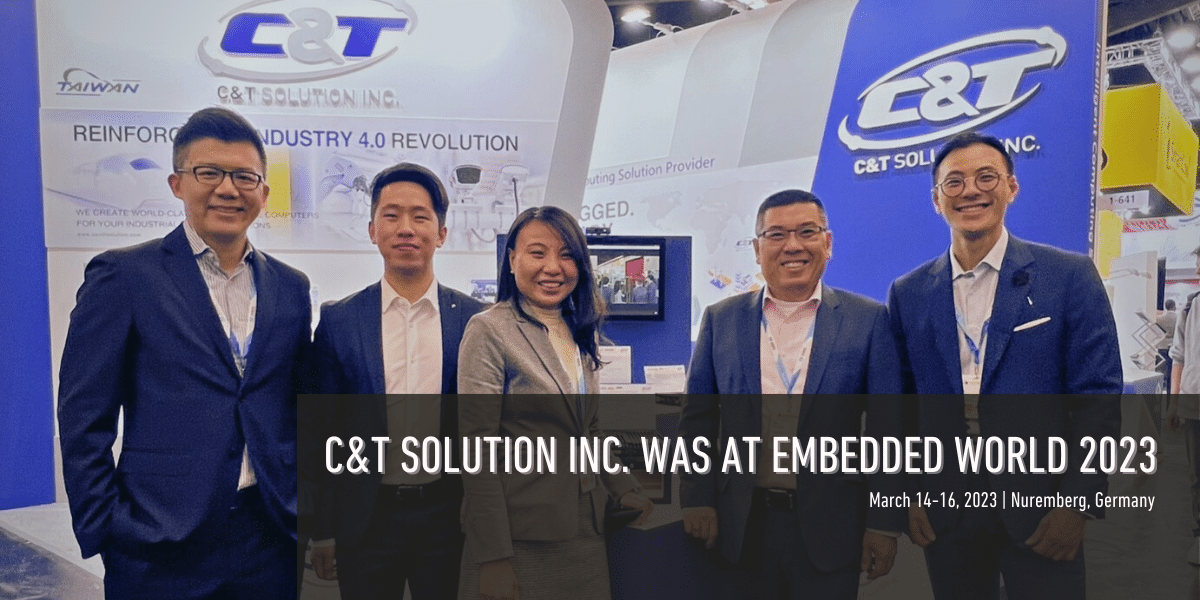 Our team at C&T Solution Inc. had a blast meeting new and familiar faces at Embedded World 2023, a prominent world fair for embedded systems, and a must-attend event for enterprises and organizations who deal with ruggedized computer hardware and Industrial IoT systems.
This year, Embedded World took place from 14 March to 16 March 2023 in Nürnberg, Germany. There was a total of 27,000 visitors at the fair, who got a chance to observe the latest innovations in embedded systems, embedded software, edge computing and chipsets and more. Among the booths present, we interacted with motherboard manufacturers, AI hardware developers, chipmakers, semiconductor manufacturers, microcontroller manufacturers and embedded systems software developers just to name a few.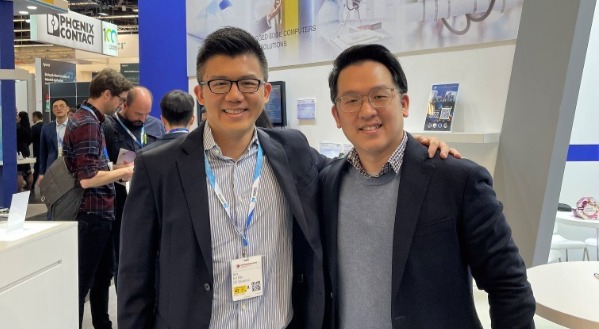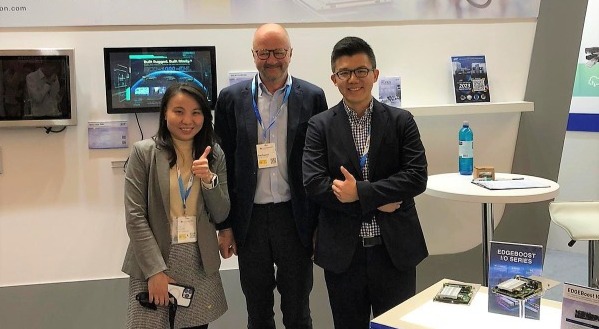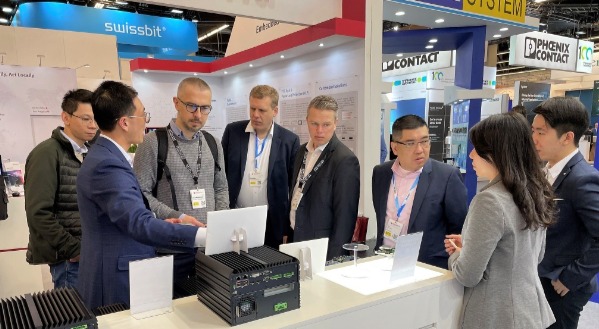 AI at the Edge
Throughout the fair, we noticed one prominent theme across the tradeshow, which was AI computing at the Edge. Also known as "
Edge AI
", it is the merging of two concepts, Artificial Intelligence and Edge Computing. Previously, intelligent computing was thought to be something that only occurred at the cloud level; however, now we have witnessed advancements in technologies which allow for processing capabilities and demands of AI right by endpoint where the data is collected. This is in line with reports from Gartner 2023 Emerging Technologies Trends and Impact Radar where Edge AI is a current trend in year 2023.
AI at the edge is enabled by the progression in technology we saw in person at Embedded World 2023. We noticed edge devices have now become compact in size, packed with stronger multi core CPUs and AI accelerators, thus capable of deploying power efficients at AI the remote edge which enables intelligent computing in real time. We also saw a transition to 5G ultra-low-latency and high-bandwidth wireless technology as

5G infrastructure

grows exponentially, speed, coverage and responsiveness of IoT networks are enhanced. IoT edge computing as it improves latency in mission-critical Edge AI applications.
Read more about IoT Solution Architectures
What happens at the Edge with AI?
Deep learning models consistently use increased processing power which puts strain and reduces capability where this processing traditionally occurs, at the cloud. However, now powerful and accurate AI models can be deployed at the edge due to the more powerful and compact AI models. As large volumes of data can now be offloaded, processed and analyzed at the "edge", IoT devices can execute decision making through Edge AI at the endpoint where the data is collected (Source: 2023 Gartner Emerging Technologies and Trends Impact Radar).
Read more about Edge AI and its Potential
5 Benefits of Edge AI
Some benefits of AI at the Edge include:
Faster Responses

Increased Security

Efficient Power Use

Improved Reliability

Reduced Carbon Footprint
With faster response times, applications in mission-critical settings such as connected cars, smart health care, and virtual reality simulations can be drastically improved in terms of efficiency and safety for their users.

Secondly, increased security is another benefit where instead of constantly sending

the data back and forth to the cloud where there's a risk of interception, it can now be stored in offline, right at the devices that collect, compute, and make decision at the edge, resulting in reduced cyber threats. Moreover, reduced frequency of data transfers between edge devices and the cloud allows for efficient power use. Fourth, because of the combined advantages of edge computing and cloud computing, reliability in operations is ensured if connectivity is lost to the cloud or network. Lastly, Edge AI would allow for reduced carbon footprint in artificial intelligence efforts due to reduced power consumption of cloud-computing resources.
Compact and rugged computers that enable AI at the Edge
It is no wonder that Edge AI capabilities are now sought after in embedded systems and end-point systems in order to process and analyze time-sensitive data at remote locations, while storing local data and maintaining operations of IoT devices. When considering Edge AI applications in remote and demanding environments, a key for successful Edge AI deployments is choosing the right hardware that can perform reliably and durably against extreme temperatures, tough shocks and vibrations, and dust or water ingress. C&T Solution Inc. provides a wide array of industrial-grade Edge AI computers that are ready to deploy and perform AI computing at the edge while withstanding continuous harsh environmental challenges.
Rugged Edge Solutions for Edge AI Applications
Edge AI improves various intelligent applications, especially in industrial environments. With Edge AI, applications can obtain high-speed data analysis and high-performance computing without relying on the cloud. Hence, choosing suitable rugged edge computers for industrial operations come as the first place to determine the success of industrial edge AI applications. Our hardware solutions at C&T Solution Inc. satisfy the requirements needed to compute AI at the Edge with the following essential qualities:
Compact Form Factor

Wide Temperature Endurance

Shock and Vibration Resistance

AI Acceleration and Security

Power Redundancy
Compact Form Factor
Our computers come in compact sizes, ready to be deployed in tighter spaces and operate with high efficiency and power.


Explore RCO-1000-EHL Series Now

Wide Temperature Endurance
Our computers have been tested in-house to withstand a wide range of temperatures from -40°C to 70°C, ready for deployment in harsh and remote environments.
Explore RCO-3000 CML Series Now

Shock and Vibration Resistance
Our computers have been tested for shocks and vibrations, ensuring your operations continue to run even on shaky grounds.
Explore ACO-6000 CML Series Now

AI Acceleration and Security
Our AI Edge Inference computer supports powerful, multi-core x86 processors that is equipped to run AI accelerated applications at the edge with TPM 2.0 built-in security protection.
Explore Our Latest AI Edge Inference Computer Now

Power Redundancy
In case of power outages, our industrial supercapacitors can provide back-up power, providing a brief power surge to ensure your industrial applications run without interruptions.
Explore ECO-1000 Series Now